NBA Rumors: Lue In The Lead As Houston Rockets Next Head Coach, Sources Say
KEY POINTS
Ty Lue is high on the Rockets' list of potential next head coaches, a report said
Lue is reportedly also in talks with the New Orleans Pelicans
Jeff Van Gundy is another contender for the Rockets coaching job
The Houston Rockets need a new head coach, and it appears one-time NBA champion coach Tyronn Lue is in the lead. Lue and Jeff Van Gundy are the favorites to succeed Mike D'Antoni who opted not to return after another disappointing season, a report said.
ESPN reported, citing unnamed sources, that Lue got significant mileage for the vacant head coaching job of the Houston Rockets after meeting with team management. However, the Rockets are still not certain about hiring the 43-year-old coach, who served as an assistant coach to Doc Rivers for the Los Angeles Clippers last season.
Lue is also being considered for the head coaching post of the Clippers following the dismissal of Rivers last month.
Originally, it was Rivers whom the Rockets were considering as a replacement for D'Antoni. But as most know by now, the 59-year-old was hired by the Philadephia 76ers to succeed Brett Brown.
Lue appears to have the inside track, with prominent players supporting the move. However, that will depend on which club gets the NBA champion coach to sign on the dotted line. If Lue comes to terms with other teams, Van Gundy would be the next plausible choice.
Van Gundy had a previous coaching stint with the Rockets before he was fired in 2007. He is currently serving as an analyst for ESPN and has been an active figure as a coach with USA Basketball. The 58-year-old mentor owns a 430-318 win-loss record in the regular season and 44-44 in the postseason. This came in parts of his 11 seasons with the Rockets and the New York Knicks.
As for Lue, he will be best remembered as the coach who led the Cleveland Cavaliers to the 2016 NBA title. He also led the Cavs to three straight NBA Finals stints before getting fired after six games into the 2018-19 NBA season. Lue is 128-83 overall and 41-20 in the playoffs.
If the Rockets want Lue, they need to decide fast. The New Orleans Pelicans are also meeting with Lue, and ESPN NBA insider Adrian Wojnarowski reported that the 43-year-old is also a finalist for the Pels head coaching job formerly held by Alvin Gentry. Hence, it has now become a three-cornered chase for the one-time NBA champion coach.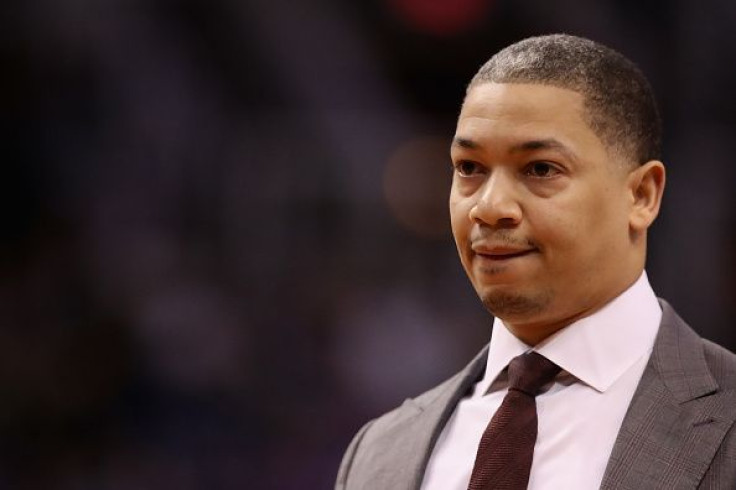 © Copyright IBTimes 2023. All rights reserved.