NBA Rumors: Drummond Explains Why Beating Lakers Will Be Special For Him
KEY POINTS
Drummond loves being the underdog
Drummond wants to beat the most popular team in the league
Drummond may have to wait until next season to face the Lakers
Andre Drummond hardly got his feet wet with the Cleveland Cavaliers but the 26-year-old has his own set of goals. Among them include defeating the Los Angeles Lakers mainly because they are one of the most talked-about teams right now.
Drummond revealed this during an AMA session with the Bleacher Report. As most know, the Lakers are backstopped by LeBron James and Anthony Davis. The purple and gold are the best team in the Western Conference right now while the Cavaliers are practically out of the playoff picture with a 16-46 record in the Eastern Conference.
The Cavaliers were originally scheduled to host the Lakers next week, Mar. 26 per Basketball-Reference.com. But with NBA games suspended due to the coronavirus, that will have to wait. However, there is also a looming possibility that Drummond and the Cavs may not get the chance to meet the Lakers anymore this season.
League commissioner Adam Silver is trying to figure out the best alternative moving forward. Among his options include immediately going into the playoffs or canceling the season entirely. If the latter happens, the Milwaukee Bucks would most likely be crowned NBA champions because they own the best NBA record at 53-12. The Lakers would finish runner-up.
If this happens, Drummond may have to wait until next season to face the Lakers again. But the question there is will he still be a Cavalier or join a new team?
Drummond has options this coming offseason. He could exercise his player option and play one more year in Cleveland or opt-out to test free agency. The last time he was asked about this, he would be opting out since he did not want to play under former Cavs coach John Beilein. But as most know by now, JB Bickerstaff is calling the shots and the atmosphere has dramatically changed over in Cleveland.
Several Cavs players have already spoken out on the improvements over in Cleveland. However, Drummond has yet to air his side and may never get that chance with the forced lull.
With the Cavs, Drummond has played in 8 games averaging 17.5 points, 11.1 rebounds, and 1.8 assists. If he does opt for free agency, he will not fall short of suitors. Wherever he ends up, expect him to embrace the underdog tag and give out his best against the Lakers or any other top NBA team he would come across.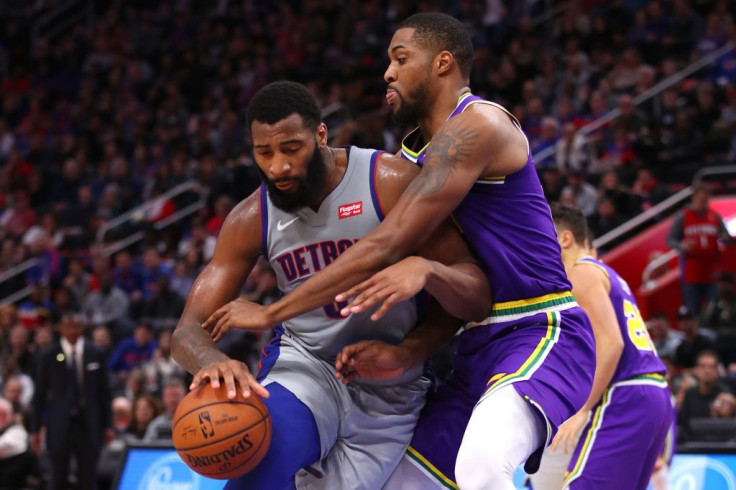 © Copyright IBTimes 2023. All rights reserved.