NBA Rumors: Ex-Lakers Guard Could Be Returning Soon; Scoring Splurge Captures LeBron's Attention
KEY POINTS
Isaiah Thomas is one of the Lakers' targets to fill their open roster spots
Thomas explains his outburst of emotions in a Pro-Am game
LeBron James could influence a Lakers reunion with Thomas
The Los Angeles Lakers still have some roster spots open, and it appears another former Laker could be joining the mix.
Isaiah Thomas gained plenty of attention when he dropped 81 points in a Pro-Am game on Sunday.
Also, it was not the first time that "I.T." dropped huge numbers. He also allegedly dropped 65 points at a previous Atlanta Pro-Am match.
Although the performance is expected since Thomas was going up against lower-level opponents, it showed that he is still fit to play in the NBA.
The Boston Celtics were reportedly interested, but attention has now shifted to the Lakers.
The Lakers are prowling free agency for players who are willing to join the team on a minimum salary.
Several familiar names have signed up so far that includes Dwight Howard, Wayne Ellington, Kent Bazemore and Trevor Ariza.
Carmelo Anthony also agreed to minimum pay for a chance to win an NBA ring. Thomas could be next if the Lakers push their pursuit for the 5-foot-9 guard.
It remains unknown how serious the Lakers are in their pursuit. But a LeBron James reaction tweet on Thomas' performance could help sway management to take a second look.
Thomas and James had a chance to play together in Cleveland after the Cavs traded Kyrie Irving to the Boston Celtics in 2017.
The two-time All-Star also suited up for the Lakers in 2018. Hence, a reunion could make sense unless the management has other free agents they want to prioritize.
As for Thomas, the emotions showed after that 81-point performance. He was quoted as saying "the world gave up on me" and broke down in tears.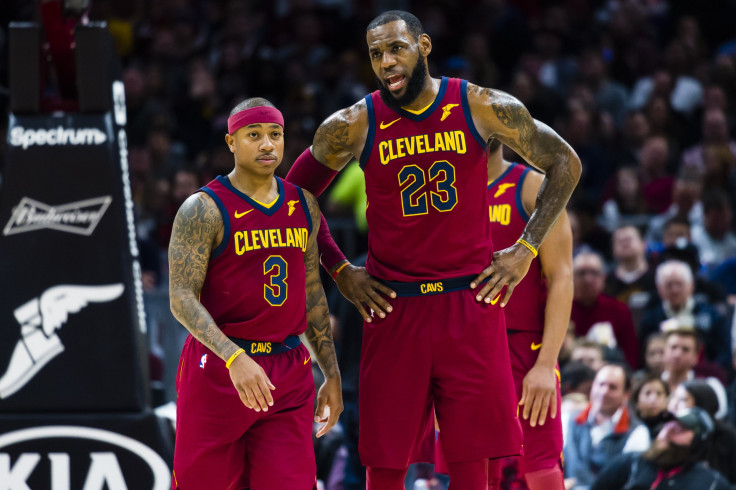 However, Thomas made it clear that the snippet was not a way to entice people to feel sorry for him.
"My life is great! I was showing y'all that to see what it feels like to give everything you have to something you love and to see it slowly coming back where it's supposed to be," Thomas stated on social media.
Hence, there are now two teams exploring possibilities with the spitfire guard.
Nothing is set in stone, but the fact that there is interest could raise the chances of seeing Thomas back in the NBA soon.
© Copyright IBTimes 2023. All rights reserved.