NBA Rumors: Former Cavs Player Down In The Dumps, Presumed Homeless
Delonte West may ring a bell to some, particularly those who have been following the NBA since the early 2000s. He was actually the 24th pick of the Boston Celtics during the 2004 NBA Draft and eventually played for four other teams.
Once earning good money, it appears that the latest viral photo spreading over social media shows the former guard struggling to survive life. In a Twitter photo shared by Patrick Pryor, the 36-year-old seemed pretty broke and homeless which was a far cry from his life during his NBA heydays.
This is not the first time that West has been spotted seemingly homeless. Back in 2016, he was spotted seemingly panhandling and was presumed homeless as well. He refuted the claims and said at the time that he had a home and was helping the homeless, Media Takeout reported.
"I was helping a homeless man in my neighborhood that's paralyzed from [the] neck down," he said at that time. "I parked my car and got out to help because it was 90-degree weather and I was feeling blessed at the moment for just having legs."
But now it appears he is really down, a sad turn of events for someone who showed promise. However, there are some who believe that West ended up in his state because of his own doing. That includes being seen wandering a Jack In The Box parking lot in Houston, shoeless and looking pretty discombobulated.
It remains to be seen if anyone would extend a helping hand on the retired NBA star. In 2015, West revealed how LeBron James save his life twice and redirect his route. Those instances happened during the 2009-10 season when he was still with the Cleveland Cavaliers, Cleveland.com reported.
"He left practice and sat with me for a while, just keeping me company. He later walked me down the stairs and said, 'D, I don't know where you're going or what you're about to do, but I'll be right here when you get back.'" said West at that time.
Ironically, West was also tied up to rumors on alleged affair with James' mom Gloria. West denied that for years while LeBron and his mother never spoke about it.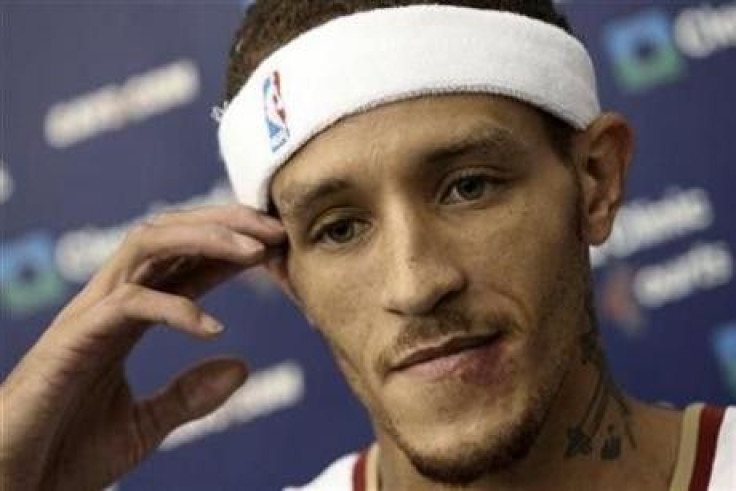 © Copyright IBTimes 2023. All rights reserved.