NBA Rumors: Former Miami Heat Star Has A Good Shot At Team USA
The past weeks have seen a lot of big names beg off from Team USA that is set to compete at the 2019 FIBA World Cup set to kick off this Aug. 31 in China. Among the names that have opted to pass on representing the USA include Anthony Davis, James Harden and Bradley Beal. Hence, head coach Gregg Popovich and his staff need to extend their search towards other worthy cagers with young rising stars.
Seeing how the NBA is now home to plenty of talented basketball stars, one name that could make the grade is Josh Richardson. Sources told The Athletic that one player who could be considered is Josh Richardson – formerly of the Miami Heat but is now with the Philadelphia 76ers following the Jimmy Butler trade.
The 25-year-old Richardson was once considered to be a key part of the Miami Heat before the Butler trade. And what gives him good chances of possibly making Team USA is that he is coming off a great NBA season. The four-year veteran played in 73 games during the 2018-19 season, averaging 16.6 points, 4.1 assists and 3.6 rebounds per game. For someone who was selected 40th overall in the 2015 NBA Draft, those are pretty impressive numbers and perhaps the reason why the Sixers wanted him in exchange for Butler this summer.
The most important thing here is first getting the (official) call to attend the Team USA training camp slated to take place from August 5 to 9 in Las Vegas. As of this writing, a total of six players have withdrawn, ESPN reported. Aside from Davis, Beal and Harden, also pulling out were Eric Gordon, Tobias Harris and CJ McCollum. The latest player to be invited is Thaddeus Young of the Chicago Bulls, NBA.com reported. Zion Williamson has also withdrawn from USA Basketball, reportedly to focus on the upcoming NBA season.
Team USA finds itself with Turkey, Japan and the Czech Republic in Group E. With the growing number of players begging off, other names who are reportedly being considered include Marcus Smart and Jaylen Brown. Depending on who else withdraws, the USA Basketball team will likely skim through the available talent to make sure they can form the best team possible for the FIBA World Cup games.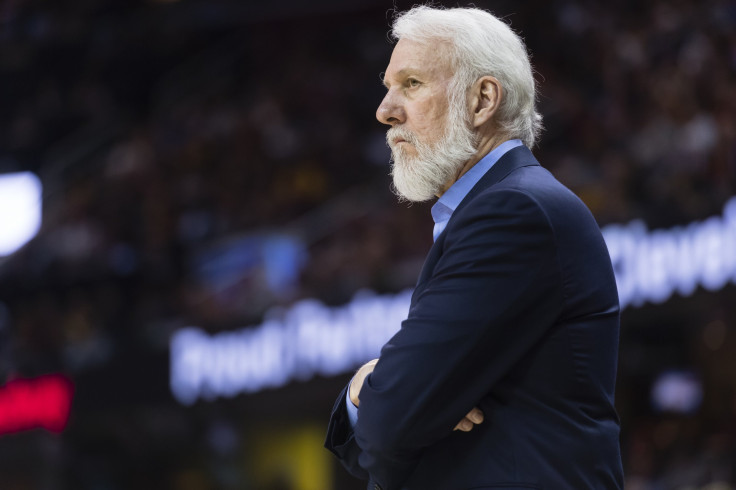 © Copyright IBTimes 2023. All rights reserved.