NBA Rumors: Hall Of Fame Shooter Interested In Bringing Back Seattle Supersonics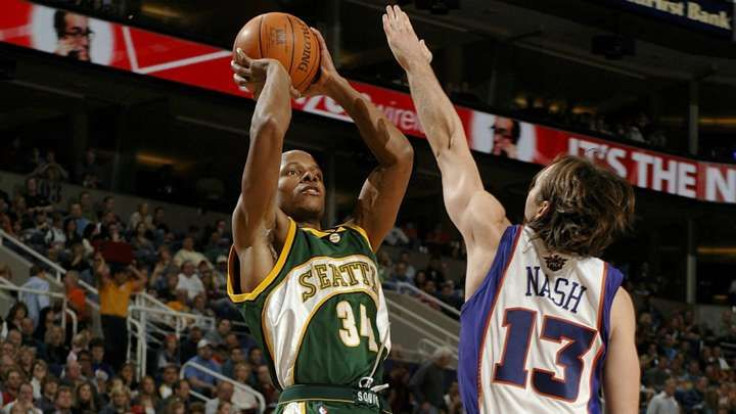 KEY POINTS
The Seattle Supersonics played in the NBA from 1967 to 2008
Stars like Gary Payton, Shawn Kemp, Ray Allen and Kevin Durant all played for the Sonics franchise
Allen has expressed interest in bringing an NBA team back to Seattle
From 1967 to 2008, the city of Seattle was the proud home to one of the NBA's most iconic franchises, the Supersonics.
The Sonics won their only NBA title in 1979 but was a perennial contender in the league--with three conference championships and six division titles. The franchise even challenged the Michael Jordan-led Chicago Bulls in the 1996 NBA Finals.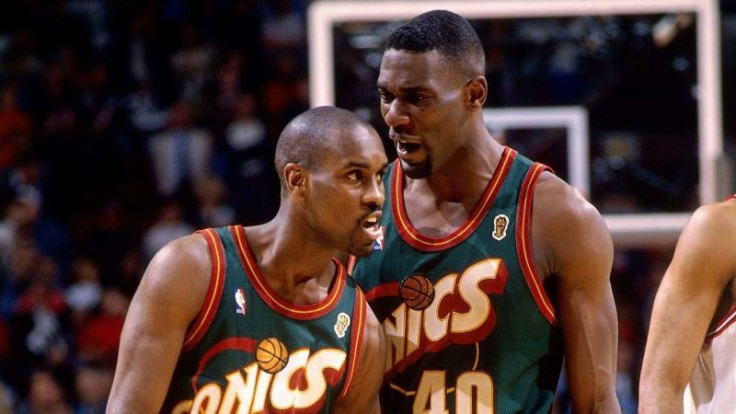 Over the years, Seattle also saw its fair share of superstars come and go, with the likes of Gary Payton, Shawn Kemp, Vin Baker, Rashard Lewis, Ray Allen and Kevin Durant all donning the club's trademark green and gold colors.
However, the franchise was sold in 2008, and the team relocated to Oklahoma City, leaving thousands of Sonics diehards.
For years, many have petitioned to bring the Sonics back to Seattle, and a number of people have already expressed interest in resurrecting the franchise or at least establishing a new basketball team in the Emerald City.
One such person is former Sonics franchise star Allen.
A two-time NBA champion, Allen played over five seasons for the Sonics and was an All-Star for each full season he was with the team.
Allen also helped the Sonics to the 2005 playoffs and their first top-four finish in the conference since the 1997-1998 season.
On a recent appearance on NBA Watch Party on Clubhouse, Allen spoke about his desire to one day own an NBA team in Seattle.
"I would love for Seattle to have a team, and I would love to be part of the ownership," Allen shared. "When I left Seattle in 07, so many were disenchanted with the ownership...people were upset with the then-owners."
"I told them 'Listen, I wear Seattle on my chest, but I only wear it for a brief time. When I leave, this is your city. You always have to fight for your city, for your team, and the pride of what it is. You cannot lose a sports team in your city because it is a community resource'," he added.
Other NBA executives including Dallas Mavericks owner Mark Cuban and Los Angeles Clippers owner Steve Ballmer all agree that Seattle is one of the cities in the United States most deserving of an NBA franchise.
© Copyright IBTimes 2023. All rights reserved.