NBA Rumors: Harkless Stays Put, Could Stay Longer With Knicks
KEY POINTS
Harkless playing out season with Knicks
Harkless happy in New York
Knicks could re-sign Harkless this summer
Maurice Harkless will finish the 2019-20 NBA season with the New York Knicks and ponder about what comes next with his basketball career thereafter. Though he was linked to a possible move the Los Angeles Lakers, all that has now become senseless with the purple and gold diverting their attention to Markieff Morris.
The Lakers are set to sign the twin brother of Marcus Morris after Markieff agreed to a buyout with the Detroit Pistons. To make room for him, Los Angeles waived DeMarcus Cousins who continues to recover from an ACL injury. However, Cousins will continue to undergo rehab in the Lakers' facilities unless some team comes knocking.
For Harkless, the move makes a bit of sense. A move to the Lakers would have been a rental considering he is set to become a free agent. Also, the 26-year-old also seemed at home in New York and hardly showed any indication that he wanted out, the New York Daily News reported. If it continues, it may not be surprising as well if he ends up re-signing with the Knicks this summer.
It remains to be seen if there will be other NBA teams pitching anything lucrative the way of Harkless. His numbers are hardly glaring, meaning a max-deal holds low chances. Though he has shown in the past that he can be explosive, injuries have stood in the way. Compared to the time when he was with the Portland Trail Blazers, Harkless hardly made any noise with the Los Angeles Clippers.
The good news is that Harkless is still young and has plenty of NBA years ahead of him. He also aligns with the youth movement of the Knicks if New York intends to keep him longer. As far as contract price, Harkless may need to lower his expectations a bit. He needs to prove himself as early as now to convince teams that he serves a high-priced deal.
The longevity of tenure is also another factor to consider. Harkless spate of injuries makes him fragile, meaning seeing him more on the floor than in the sidelines is quite low. He holds career averages of 7.2 points, 3.7 rebounds and 0.9 assists, figure that leaves a lot to be desired. A key here is the value he brings to a team, a reason why he needs to fit in perfectly.
These are just some of the questions likely to be considered in the NBA offseason. Though there are not many big-name free agents, it remains that Harkless needs to jack up those numbers to gain attention.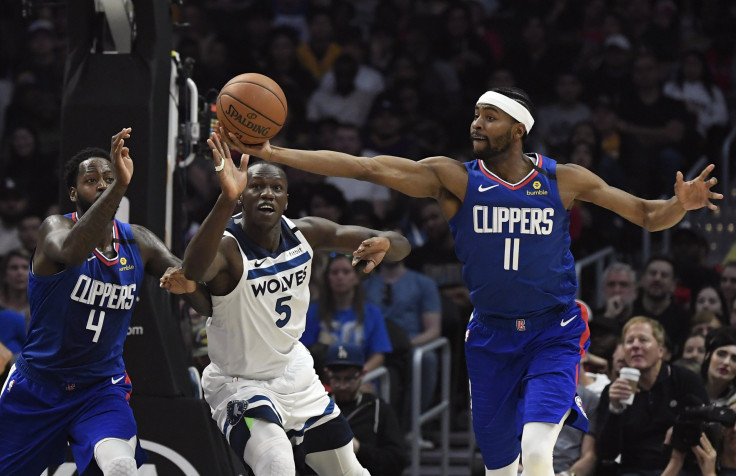 © Copyright IBTimes 2023. All rights reserved.