NBA Rumors: Indiana Pacers Near Deal To Land Deandre Ayton
KEY POINTS
The Pacers have reportedly sent an offer sheet to Deandre Ayton
The Suns are expected to be pressed to decide on Ayton's fate
A sign-and-trade deal could see Ayton moving to the Pacers and Myles Turner to the Suns
Deandre Ayton of the Phoenix Suns could receive an important phone call very soon that could change the trajectory of his NBA career path.
Brian Windhorst of ESPN reported that the Indiana Pacers are planning to give the top pick of the 2018 NBA Draft an undisclosed offer sheet, something that the Suns could still match
Should it happen, the Suns will have two days to match the alleged proposal since the 6-foot-11 cager is a restricted free agent.
Windhorst went on to detail how Indiana has shown a lot of interest in Ayton in the offseason.
The Pacers have a salary cap space to accommodate Ayton. This was after Indiana traded Malcolm Brogdon to the Boston Celtics last July 9 in exchange for five players and a 2023 first-round pick.
It remains to be seen if the Suns will make a move to retain Ayton should he sign the offer sheet from the Pacers.
His stint last season was not exactly smooth, and there are questions in the air about his working relationship with head coach Monty Williams.
Hence, it appears that Ayton leaving the Suns is imminent–something that many pundits anticipate.
Ironically, the Pacers could sign the former top pick outright. However, Pacers team owner Herb Simon is allegedly not a fan of offer sheets since he did not want to "hurt his fellow owner."
Another possible scenario would be a sign-and-trade that would be beneficial to the Suns.
Going this route would make sure that Phoenix does not end up empty-handed.
A name that could come into play is Myles Turner, another player who has been in the NBA trade rumor mill for quite some time.
Ayton and Turner have somewhat similar skillsets, but the former has had a more productive career than the other.
Anything can happen in the coming weeks. But the first thing that needs to be addressed is what Ayton plans to do next.
Signing an offer sheet would put the Suns on the clock, forcing them into a corner and decide once and for all if they are ready to part ways with the Bahamanian cager.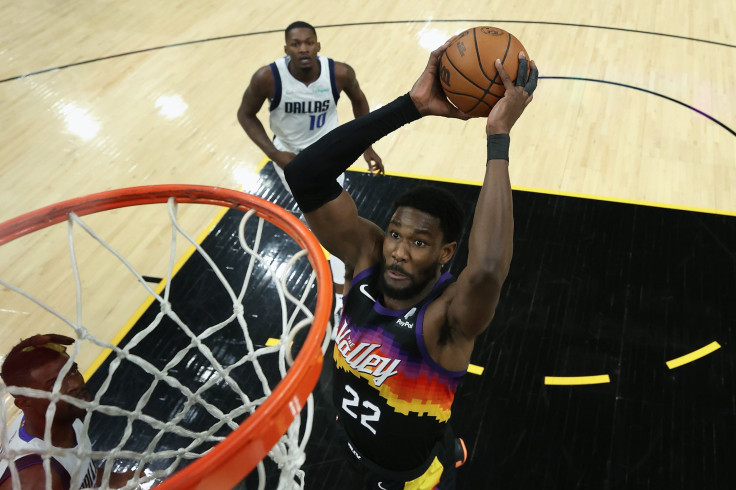 © Copyright IBTimes 2023. All rights reserved.