NBA Rumors: Jordan, Kanter and Matthews Jockey For Warriors Last Roster Spot
The Golden State Warriors have a roster spot, and two targets are said to be DeAndre Jordan and Wesley Matthews. Both were part of the blockbuster seven-man NBA trade that saw both landing with the New York Knicks.
With the NBA trade deadline coming up, the Knicks are reportedly exploring the market for potential destinations of the two veterans. No team has come forward as of this writing, hinting that both are more likely to be bought out. Should that happen, expect several NBA teams to go after Jordan and Matthews, according to Marc Stein.
Looking at the Knicks, the consensus is that both Jordan and Matthews are likely to be traded because they do not fit in with the youth movement that the ballclub is implementing. They join another NBA vet in Enes Kanter, who is believed to be on the way out as well.
Kanter's career has been in limbo, hardly getting the playing time on the hardwood. The Turkish center is hoping that something goes down by the trade deadline, leaving everything at the hands of his agent, the New York Post reported.
"I'm just going to wait four more days to see what happens, and then if something happens, it happens. If [it doesn't happen], I'll just go sit down with the front office, see what's going on, see what they plan to do with me," Kanter said, following their loss to the Memphis Grizzlies, 96-84.
Hence, there could be three NBA veterans in the free agent market in the coming days. Like Jordan, Kanter could also be a fit to the big man woes of the Warriors.
In a previous report, several teams have their eyes set on Jordan. The Lakers are one of them, although much of the attention has been focused on Anthony Davis. Should DeAndre return to Los Angeles, he could end up getting a backup role -- likely the same one if he went to Dub City.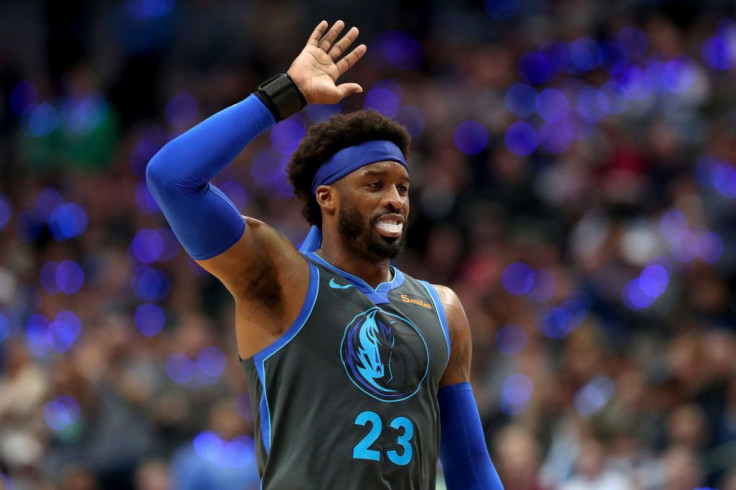 Matthews, on the other hand, is likely to draw interest for his 3-and-D play. Although he has not been consistent, he could be a good player off the bench. The Warriors are loaded, but the 32-year-old's experience could help coach Steve Kerr and his boy as they take aim at another NBA title, their third-consecutive crown if successful.
© Copyright IBTimes 2023. All rights reserved.