NBA Rumors: Kenny Atkinson Getting Rewarded For Brooklyn Nets Rise
While most NBA fans are busy figuring out who this year's champion will be, there are several teams who have made progress despite getting overlooked. One of the teams is the Brooklyn Nets, a ballclub that has undoubtedly overachieved heading into the NBA postseason wars.
The man credited for the rise of the Nets is Kenny Atkinson and his coaching staff, patiently toiling with the manpower they have this 2018-19 NBA season. Not many gave them a chance to advance to the next round and now some are taking notice.
As of this writing, the Nets tote a 39-39 card and are the 7th seeded team in the NBA Eastern Conference. At the rate things are going, Brooklyn will be making the playoffs for the first time since 2015, the Bleacher Report noted.
The road to the NBA playoffs since taking over the head coaching duties back in 2016 has not been an easy one for Atkinson. In his maiden season, he was only able to steer the Nets to a 20-62 finish. That somehow changed in the second year after finishing with a 28-54 win-loss card.
But obviously, the big turnaround is the current NBA season which pushes the Nets into the playoffs. And for that, Atkinson and company are getting rewarded for it with a contract extension.
According to ESPN, Atkinson and his assistants are nearing completion on contract extensions that will be reportedly finalized in the near future. With the frequent changes in manpower, it looks like the 51-year-old mentor has finally found a suited mix.
Aside from the improved mileage, Atkinson and his crew have been credited for whipping up the young guys on the squad. And if there is one player who has risen from the ranks, it is D'Angelo Russell.
Failing to hit it well with the Los Angeles Lakers, the 23-year-old point guard has evolved into one of the good playmakers in the NBA today. The former second overall pick of the 2015 NBA Draft was acquired via trade in 2017 and has been one of the reasons for the Nets outstanding play.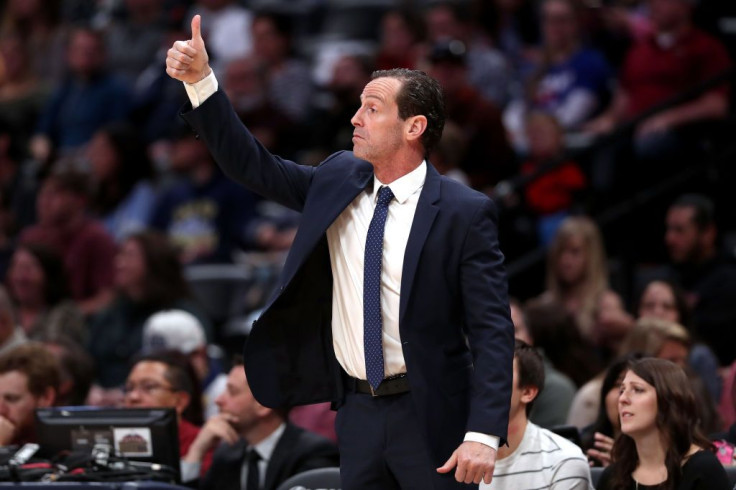 The Ohio State product made his first All-Star Game this season and entered play Monday averaging 20.9 points, 7.0 assists, 3.7 rebounds and 1.3 steals per game while shooting 36.0 percent from three-point range.
Of course, Russell is not the only reason why the Nets are humming. Brooklyn has six rising players aged 27 or below averaging 11.0 points or better this season. That alone is a testament that the Atkinson philosophy is carrying Brooklyn to new heights.
© Copyright IBTimes 2022. All rights reserved.
FOLLOW MORE IBT NEWS ON THE BELOW CHANNELS