NBA Rumors: Knicks Won't Trade Zion For Anthony Davis, Kevin Durant Might Spurn NY Without Top Pick
Tied for the best odds to win the 2019 NBA Lottery and named as a preferred destination by Anthony Davis, the New York Knicks are among the favorites to trade for the NBA's top big man. The New Orleans Pelicans will look to deal their best player this summer as the Knicks try to add multiple superstars.
Landing the No.1 overall pick, however, doesn't mean New York will end up getting Davis. According to NBA reporter and New York Daily News contributor Chris Sheridan, the Knicks wouldn't give up the chance to take Zion Williamson for Davis.
In fact, Sheridan reported New York wouldn't trade a top-two pick for Davis. Murray State point guard Ja Morant is expected to be drafted with the No.2 overall draft pick.
If it's true that the Knicks wouldn't deal Williamson or Morant for Davis, their chances of landing Davis could be very slim. Because of the lack of potential stars on New York's roster, their 2019 first-rounder would likely have to be the centerpiece of a deal with New Orleans.
The upcoming draft is considered to be top-heavy. Williamson has the potential to be a superstar, while Morant has the chance to become a perennial All-Star. There appears to be a major drop off after Morant, though some believe Duke's R.J. Barrett has a chance to be a special NBA player.
Maybe the Pelicans view Barrett favorably, and earning the No.3 overall pick would put the Knicks at the top of the Anthony Davis Sweepstakes.
The lottery won't only affect the Knicks' pursuit of Davis. It could have a major impact on what happens in free agency.
It's no secret that most NBA insiders expect Kevin Durant to sign with the Knicks this offseason, but it's far from a done deal. If the Knicks end up with the No.5 overall pick—they've got a 47.9 percent chance to do so—their roster will remain one of the NBA's worst, making them a less attractive option for stars like Durant and Kyrie Irving.
What if you no other star agrees to join Durant in New York? Is he going to leave the Golden State Warriors for the NBA's worst team that only added Cam Reddish?
Durant has seen what LeBron James has gone through in his first season with the Los Angeles Lakers after he couldn't get another star to join him in L.A. There's a chance that James will never return to the NBA Finals.
The Brooklyn Nets might have more appeal if the Knicks don't get Williamson or Morant. Maybe the Los Angeles Clippers will become a more favorable option.
That's why May 14th is the most important date the Knicks have had in a very, very long time.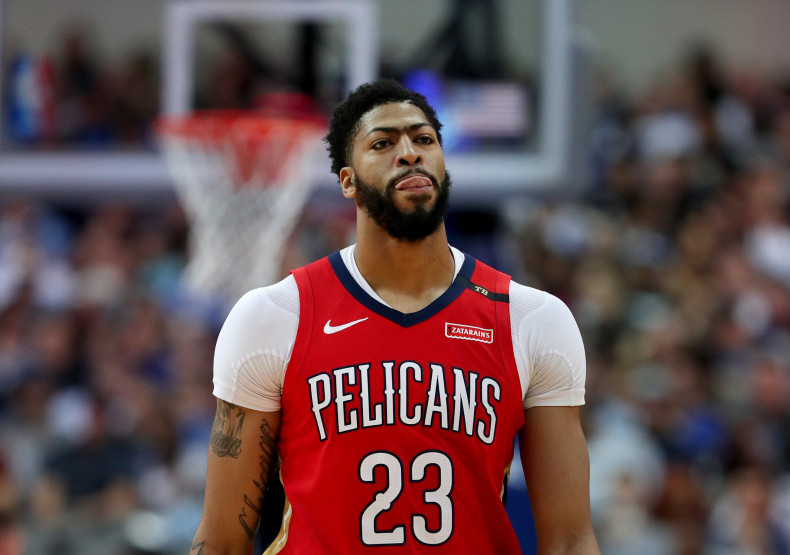 © Copyright IBTimes 2022. All rights reserved.