NBA Rumors: LA Clippers Showing Why Kawhi Leonard, Kevin Durant Should Join Them
The Los Angeles Clippers is one team expected to go after the big names after the 2017-18 NBA season, and one of these players is likely to be Kawhi Leonard. It is no secret that the Clips are a sensible destination over the Lakers for the 27-year-old forward, since he is not likely to want to play behind LeBron James.
Leonard is aware, however, that he cannot do it alone. He needs a partner to help his next team to success. In a previous post, Kevin Durant initially didn't seem to be that guy. But understanding his comments more closely, it seemed to be more of a reverse pitch – something that could eventually bait Leonard into partnering with him.
The Clippers faced the Raptors earlier, a game which Toronto won handily, 123-99. Leonard did not see action and was conspicuously not on the bench. According to Sportsnet.ca, the reason behind this was Leonard did not have the proper attire, a mandate by the NBA for inactive players who want to be at the bench.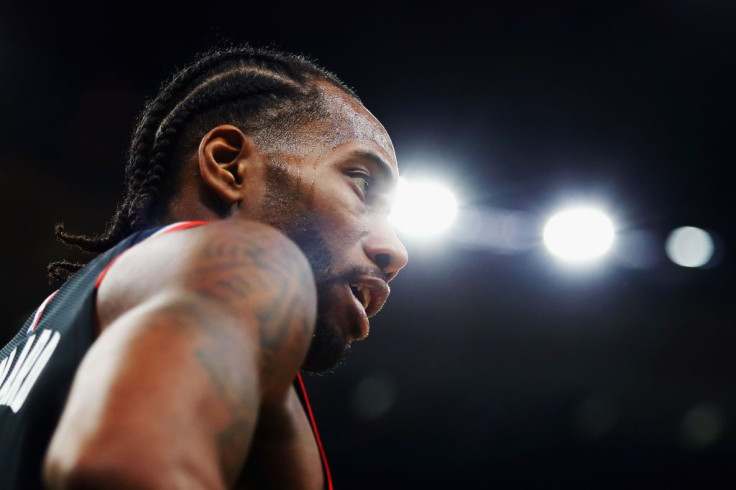 However, it does not stop there, with critics sharing their own opinions. That includes Leonard purposely being absent to avoid any kind of pitch from the Clippers management or even the hometown crowd. It has happened before to other players such as LeBron James and Kevin Durant.
Regardless, the Clippers are in hot pursuit of both Durant and Leonard. ESPN pointed out how team owner Steve Ballmer may have an ingenious plan at work, showing both NBA stars that the Clippers family is one and united.
There are also key personnel in place. This includes Royal Ivey, one of Durant's best friends, who serves as an assistant coach. Then there is president and general manager Lawrence Frank, who has reportedly been spotted at most of the Raptors games. It was not mentioned if he had crossed paths with Leonard, although it seems the message being sent here is that the Clips will be there to support their guys.
In essence, it seems that the Clippers are preaching their cheerful culture and why players are having much fun in Los Angeles. They are doing fine even without star players so one can imagine the impact a Leonard-Durant combo can bring.
It all seems premature to speculate at this point and it will take a lot of work to make it happen. The Clippers seem to know that and have indirectly plotted the seeds with hopes of seeing the harvest bloom in the summer of 2019.
© Copyright IBTimes 2023. All rights reserved.
FOLLOW MORE IBT NEWS ON THE BELOW CHANNELS