NBA Rumors: Lakers Continue Conservative Approach On Davis, May Consider Temporary Fix
KEY POINTS
Anthony Davis could be out longer than expected to make sure the star center returns in tiptop condition
Damian Jones' true worth may not be measured by his performance in blowout win over the Warriors
The Lakers may be waiting for names like Hassan Whiteside in the buyout market
The Los Angeles Lakers are trying to keep it together although their future games would look bright if Anthony Davis is around.
The 27-year-old All-Star remains out of action as he continues to nurse an Achilles and calf injury.
Before the Lakers took on the Golden State Warriors, Davis was out on the floor doing some shooting drills. While most fans would consider that a big update, it is not in any way indicating that the eight-time All-Star player is returning soon.
No less than Lakers head coach Frank Vogel cleared the air, stressing that it was nothing more than light shooting being done by Davis. In addition, the aforementioned player is on track with their "estimated" four-week plan.
It should be noted that even with the said timeline set for a Davis return, things are subject to change.
"Even though it's hard to sit out and watch the team struggle and you want to get back on the floor and play, that's why you have the medical staff and your team around you: To protect you from yourself. You always want to make sure that you're going out there fully healthy. This isn't the first time that I've aggravated this. This is the second time," Davis said last week.
Davis is also aware that dealing with an Achilles injury is something that needs to be taken seriously. Though he feels he is good to go, the bottom line is that he needs to be certain that it is fully healed before springing back to action.
Davis' absence has been a burden to the Lakers who need to fill up that big hole with other players. Montrezl Harrell and Marc Gasol have been trying to step up, not to mention Damian Jones who was signed to a 10-year contract.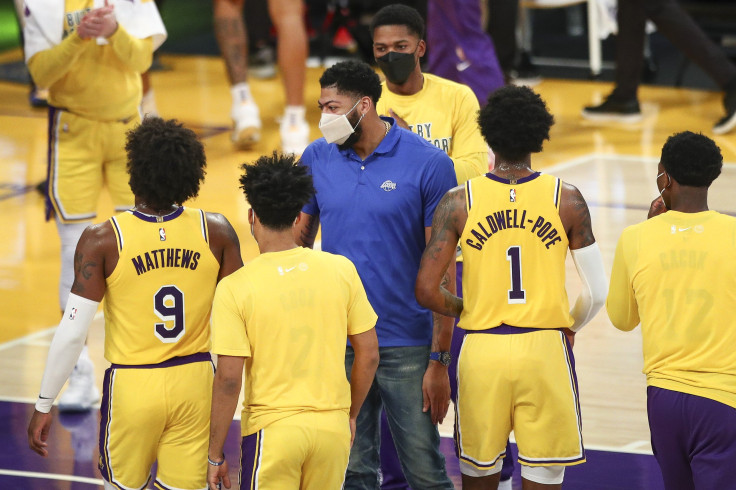 Jones made an impressive debut with the Lakers when they faced the Golden State Warriors. Although he got his minutes because of the blowout, he managed 8 points, three rebounds, and two blocks.
So while most are lauding him, it may not be the game to properly assess if he is deserving a deal beyond that 10-day lease.
Anything is possible moving forward for Jones. The 25-year-old center may do for now unless the Lakers plan to take in another player who could be bought out.
Several names could join the Purple-and-Gold squad like maybe Hassan Whiteside–if he decided to part ways with the Sacramento Kings.
© Copyright IBTimes 2023. All rights reserved.