NBA Rumors: Lakers Could Offer Kyle Kuzma To Washington For Knockdown Shooter
KEY POINTS
Lakers expected to shop Kyle Kuzma before the deadline
Kuzma could be traded for Washington's Davis Bertans
Bertans is expected to provide outside shooting for the Lakers
The Los Angeles Lakers may shoot down the continuous buzz about Kyle Kuzma being sent packing for another team, but as the team closes in on the trade deadline, indicators seem to do the talking and they speak otherwise.
Zach Buckley of the Bleacher Report believes that the 24-year-old wing man's days as Laker are about to run out as his team looks to address one conspicuous chink in its armor: outside shooting.
Buckley envisages the landing of Washington Wizards sniper Davis Bertans to Los Angeles, saying that if all volume shooters in the league are considered, the Latvian dead shot comes second to one in terms of efficiency from beyond the arc.
"Davis Bertans would be a godsend. His blend of volume (3.7 threes per game) and efficiency (43.6 percent) was only previously reached by Stephen Curry," Buckley said.
The Lakers got the paint covered with Anthony Davis in the middle attracting multiple defenders while LeBron James embraced his role as the team's primary facilitator. That makes the wing spot all the more paramount in coach Frank Vogel's system that demands floor spacers and knockdown shooters.
But while Danny Green and Kentavious Caldwell-Pope can be relied on hitting some shots from deep, Bertans' accuracy is on a league of its own and adding him would spell nothing but a nightmare for every opposition.
"Bertans is doing that without a table-setter like LeBron James. Getting them on the same roster might ensure the 2019-20 championship road runs through Hollywood," Buckley boldly continued. " James creates more points off assists than anyone. Bertans splashes more catch-and-shoot threes than anyone, and he buries them at a 45.1 percent clip. The two would work wonders together, and the gravitational pull of Bertans' shooting would be just as beneficial for Anthony Davis."
Apart from Kuzma, the Lakers would have to release two seldom-used players in Quinn Cook and Talen Horton-Tucker to acquire Bertans, Buckley predicts.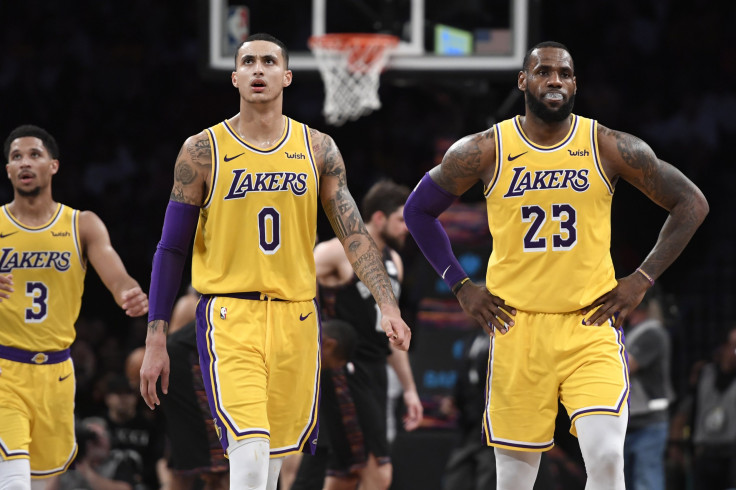 © Copyright IBTimes 2023. All rights reserved.