NBA Rumors: Lakers' Money Woes May Put Them Out In Race For Nets Star
KEY POINTS
The Los Angeles Lakers' chase for Spencer Dinwiddie may hit the wall
Dinwiddie's health is also seen by most teams as a cause for concern
The Lakers are urged to look deeper in free agency
The Los Angeles Lakers know that they have to find a guard who can fill in their backcourt.
Several names have been suggested, but it all still boils to one thing–money.
Most know that the Lakers are not financially flexible, with most targets needing a huge amount of cash to reel in.
One of them--Spencer Dinwiddie--is no exception.
According to Keith Pompey of the Philadelphia Inquirer, the 28-year-old combo guard wants a contract that would pay him $25 million per year.
It will be recalled that he declined a $12.3 million player option with the team last month, meaning he will be listening to offers.
Although he has proven to be a promising guard moving forward, there are things to consider. One is that he is coming off a partial ACL tear that forced him out for the majority of last NBA season.
Moreover, he hardly made an impact last season after averaging 20.6 points, 6.8 assists, and 3.5 rebounds in 64 games during the 2019-20 season.
The chances of the 6-foot-5 guard staying with the Nets are not looking good. Since the arrival of top names like Kyrie Irving and James Harden, it would be hard to foresee Brooklyn spending big to keep the former second-round pick for about $25 million a year.
Hence, he is likely to listen to offers and take it from there.
For the Lakers, pursuing Dinwiddie for that large sum and factoring in his health could hint at the franchise looking at other options.
Several names have been mentioned such as Russell Westbrook and Chris Paul, and more names are likely to be pitched moving forward.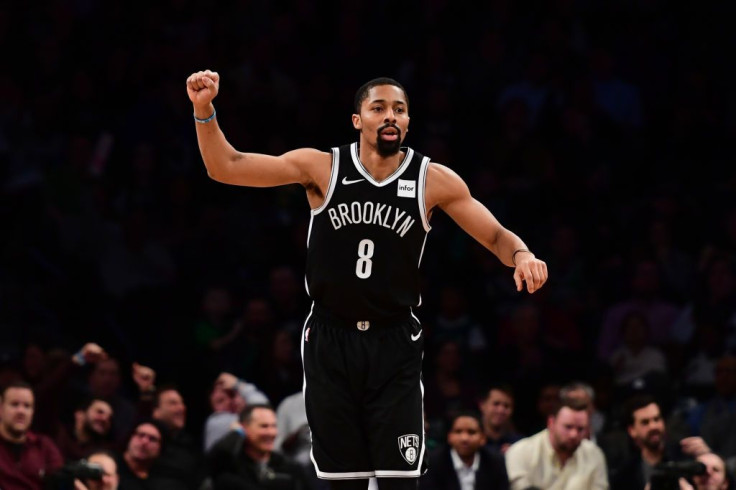 © Copyright IBTimes 2023. All rights reserved.