NBA Rumors: Lakers Not Fixed On Dion Waiters, JR Smith; Could Look For Other Prospects
KEY POINTS
Dion Waiters, JR Smith worked out with Lakers on Monday
Lakers could still look for other prospects
Management not rushing process of filling up a roster spot
Dion Waiters and JR Smith took the headlines after they were targeted by the Los Angeles Lakers in their hunt for a late scrap signing at the tail end of the regular season. Both had their workouts done on Monday and met with the front office executives as reports said the team was impressed with the turn out of the session.
But the Lakers clarified that there is no guarantee on the invitation sent over the two free agents as Rob Pelinka, the Vice President of basketball operations and general manager, is reportedly keeping the workout field wide open for other prospects.
After confirming from sources that Waiters and Smith indeed worked out with the Lakers, Tania Ganguli of the L.A. Times bared, "The team might bring in other players and is in no rush to fill the spot, according to people familiar with their plans."
Head coach Frank Vogel was actually clear about the matter even before they held the said session. After waiving rarely used guard Troy Daniels on Sunday, Vogel said they are not rushing the process of filling up the vacant roster spot.
"If we were to do something and cross that road at some point, and we had to use Troy's roster spot, then Troy would be left out in the cold," Vogel said. "So we wanted to do the right thing by the player and also obviously give ourselves some flexibility if we need to make some type of move in the future."
For some, a failure to acquire a high-caliber scorer in either Waiters or Smith could be a blown chance for the Lakers to have a decent offensive punch off the bench. But others believe the franchise's management is doing a wise move of taking its time while offering more vacant seats for other potential candidates before pulling the trigger.
"It's a good thing that the Lakers aren't limiting their scope to just two players, and that they're going to take their time with whatever decision they come to," Christian Rivas of SB Nation's Silver Screen and Roll wrote. "The Lakers have gone against the grain before, though, so we'll just have to wait and see what they do."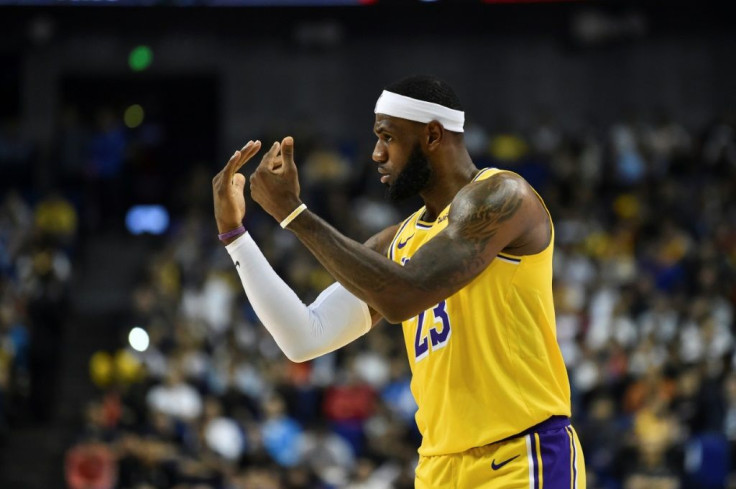 © Copyright IBTimes 2023. All rights reserved.