NBA Rumors: Lakers Waive White Flag, Place LeBron James On Restricted Minutes
The Los Angeles Lakers may have finally realized that their chances of making the NBA playoffs have gone up in smoke. With that in mind, it may be best not to push their star player, LeBron James, for the rest of the season.
When the Lakers' hopes of making the playoffs started fading, hoop fans were anxious to know if James would end up sitting out the rest of the season. With the three-time NBA star still not at 100-percent health, the logical move was for him to sit out the rest of the 2018-19 NBA season and avoid potentially aggravating his groin injury.
James will not entirely sit out the remainder of the NBA season, but he will instead play on restricted minutes, ESPN reported. This was revealed by head coach Luke Walton, who said that he will be closely monitoring James' workload from here on out.
James has been playing tons of minutes for the Lakers this season, and the effort has simply not paid off. He lacked support from other players in the lineup, a mix of young and veterans that apparently did not work out. Yahoo Sports reported that James will play only between 28-32 minutes moving forward.
Despite getting the biggest name last summer, it remains that the Lakers simply cannot rely on James alone. The initial hopes were to at least make the NBA playoffs but things simply went haywire, particularly the Anthony Davis trade which dealt a severe blow to the Lakers campaign after the NBA All-Star break.
Considering James played almost 35.6 minutes per game, the scaled down minutes may not be felt that much. There is a chance the Lakers may totally shut down LeBron towards the last games of the season for precautionary measures. Also, giving younger players the chance to play could be best to see who stays and who goes once the current NBA season wraps up for the purple and gold.
James will see his 13th straight playoff appearance come to a halt since entering the NBA. That may be irrelevant for now, with the Lakers needing to get the NBA All-Star forward help in the offseason. Could that include making another go at Davis?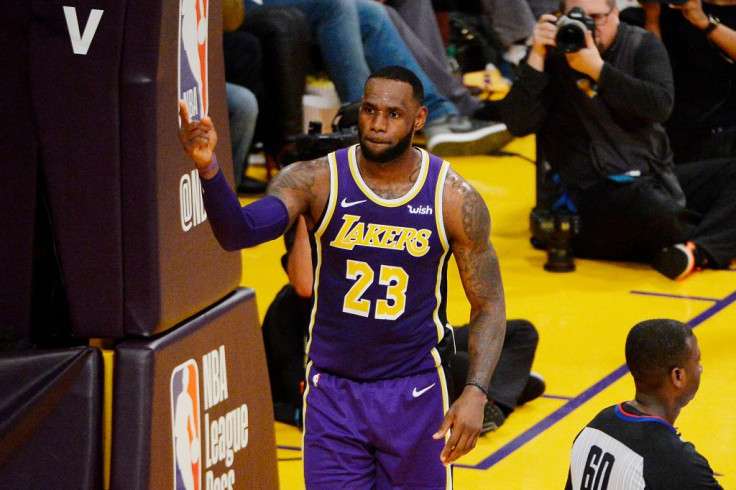 Another question is the tenure of Luke Walton. Will he still be the head coach after this NBA season? There are lots of questions on the table, much of which should account for yet another drama-filled summer for Los Angeles.
© Copyright IBTimes 2022. All rights reserved.
FOLLOW MORE IBT NEWS ON THE BELOW CHANNELS