NBA Rumors: LeBron James Wanted Carmelo Anthony To Join Los Angeles Lakers
Now it can be told: LeBron James wanted Carmelo Anthony to join him with the Los Angeles Lakers.
The Lakers were the frontrunners to sign Anthony, who was then a free agent for over a year after his stint with the Houston Rockets ended, during the offseason; all the more that James, who is Anthony's good friend and fellow National Basketball Association rookie batchmate, is leading the way.
"Anthony had the blessing of James," reported Chris Haynes of Yahoo Sports. The problem: "The front office chose to go in a different direction."
That "different direction" turned out to be Jared Dudley, and the other NBA players, current and retired alike, did not like the Lakers' decision to sign him up instead of Anthony.
You can't blame the Lakers, though. Dudley, a 39.2 percent three-point shooter all career-long, can be a good outside shooting threat for them off the bench.
"I started feeling... like, 'Leave that man alone.' It's not his fault," Anthony told Haynes in defense of Dudley. "Teams that wanted him, they wanted a specific role, and that's why they picked him up."
As for LeBron James, Carmelo Anthony, in a separate interview with Shams Charania of The Athletic, said that he did not want their friendship to get in the way as far as acquiring him is concerned.
"As far as friendships, I would never put business along with friendships," Anthony told Charania. "I would never reach out to a friend and say, 'I need this. Can you do this for me?' when it pertains to a situation that may not be in their control."
NBC Sports' Dan Feldman analyzed Anthony's decision not to force James to a tough call, saying, "I respect Anthony not wanting to put that pressure on LeBron. That shows how much he valued their friendship. Because Anthony cared deeply about returning."
Well, the Lakers' missed chance turned out to be a blessing in disguise for the Portland Trail Blazers and Anthony too.
Although Portland is still struggling, at least the team snagged a gem in Anthony, who is averaging 16.6 points, 5.0 rebounds, and 1.8 assists a game.
Although he is still a long shot for an 11th All-Star appearance, Anthony is making the fans--especially fantasy basketball team owners--alive.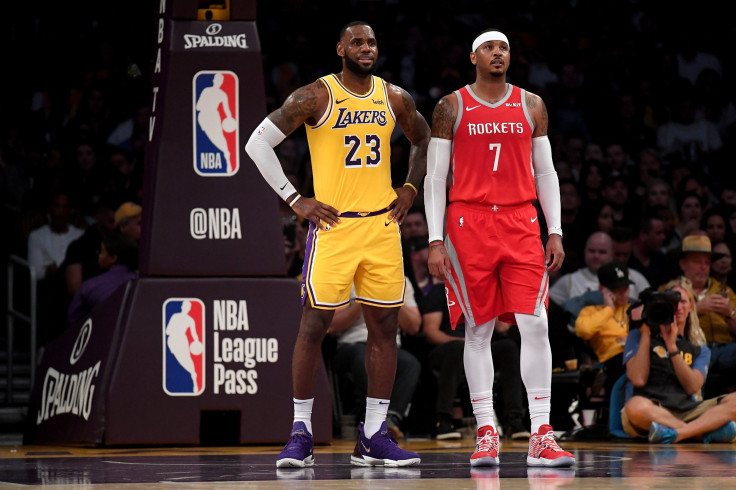 © Copyright IBTimes 2023. All rights reserved.