NBA Rumors: Lonzo Ball Shut Down For Season After Limiting LeBron James
Lonzo Ball of the Los Angeles Lakers has been sidelined since January, and it looks like he will not be seen until the 2019-20 NBA season. He continues to be kept out of action by an ankle injury and the word out right now is that he may be ruled out for the remainder of the season.
Seeing that the Lakers are simply going through the motions of finishing the current season, shutting down Ball for the rest of the season seems like the logical thing to do. He was recently re-evaluated and while there is no official verdict yet, the speculation of most is that he will be out for the rest of the season, Yahoo Sports reported.
According to the Los Angeles Times, Ball is suffering from a grade 3 ankle sprain with a torn ligament. Worse, he is also dealing with a bone bruise - injuries that could heal if the second overall pick of the 2017 NBA Draft gets the proper rest and rehabilitation.
This is not the first time that Ball would be unable to finish an NBA season. The Bleacher Report pointed out how the 21-year-old had to endure a knee injury in his rookie season, something that limited him to 52 games. This season alone, he has already sprained his ankle twice and such has hampered his performance for the Lakers.
With the Lakers out of it, saving Ball for future NBA seasons is the best thing to do right now. Hence, Los Angeles will have to make do with Rajon Rondo or Josh Hart to finish the season at the point guard position and see how far they can go.
Looking ahead, it will be interesting as well if Ball can find a way to adjust playing alongside LeBron James. Brandon Ingram, Kyle Kuzma, and Hart have been trying to blend in with the three-time NBA champion and things haven't been going on smoothly.
It could be a different scenario next season with the Lakers expected to pursue another legit NBA star in the summer. However, some of the young guns mentioned may not be around to witness that since they could end up being traded either separately or for that targeted NBA star.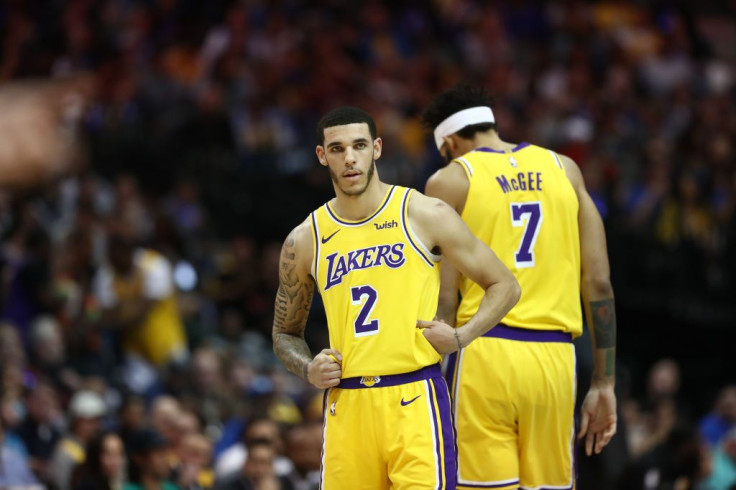 The Lakers have a busy summer ahead as they try again next season. Hopefully, and with more time to prepare, Los Angeles can finally get back their place as one of the protagonists in the NBA playoffs.
© Copyright IBTimes 2023. All rights reserved.