NBA Rumors: Los Angeles Lakers Could Sign Former Champion To Veteran Minimum
KEY POINTS
The Los Angeles Lakers could sign Marco Belinelli to a veteran minimum
Belinelli won his first and only NBA Championship with the San Antonio Spurs in 2014
Belinelli has bounced around nine teams so far in his 13 seasons in the NBA
The Los Angeles Lakers' quest for another title must have people who have been in the NBA's biggest stage. And while some of them may already have, the team may still consider adding another championship savvy player without hurting its pocket. And the target, as per a report, is veteran sharpshooter Marco Belinelli.
Jason Reed of the Lakeshow Life believes the 34-year-old Italian still has a good three years left in his tank. And with Lakers' main shot creators - namely LeBron James and Anthony Davis - doing most of their damage from the inside, Reed thinks Belinelli's toolbox could be perfect for coach Frank Vogel to exploit on.
"Belinelli has seen a big drop in production this season with the San Antonio Spurs but that does not mean that he would not be valuable to the Los Angeles Lakers," Reed wrote. "He would be a great depth two-guard that could come in, play off-ball, and knockdown one or two big shots to potentially swing a run."
Belinelli has bounced around nine teams so far in 13 seasons in the NBA. He won his first and only NBA championship with the Spurs in 2014 where he averaged 4.6 points, 1.2 rebounds, 0.6 assists in 11.8 minutes per game while shooting at 47.1% on the floor, and 44.4% from beyond the arc.
Belinelli went back to San Antonio three years after leaving the team in 2015. But save for his title run with the Spurs, his most remarkable stretch was perhaps during his short stint with the Philadelphia 76ers in 2018 after he was waived by the Atlanta Hawks in February of that season. He became an integral part of Philly's bench mob as he averaged 13.6 points and shot 38.5% from the three-point territory in 26.3 minutes in each of his 28 total games played there.
In his return to San Antonio, Belinelli's numbers have taken a dip. In fact, in 52 games this season, the veteran averaged just 5.8 points, 1.7 rebounds, and 1.2 assists in 15 minutes of playing time.
Should he sign with the Lakers at a veteran minimum, Reed believes his workload likewise "would not be that large" as with the Spurs. But given his experience and championship DNA, the value that he would present to L.A. would definitely be key to their successful campaign.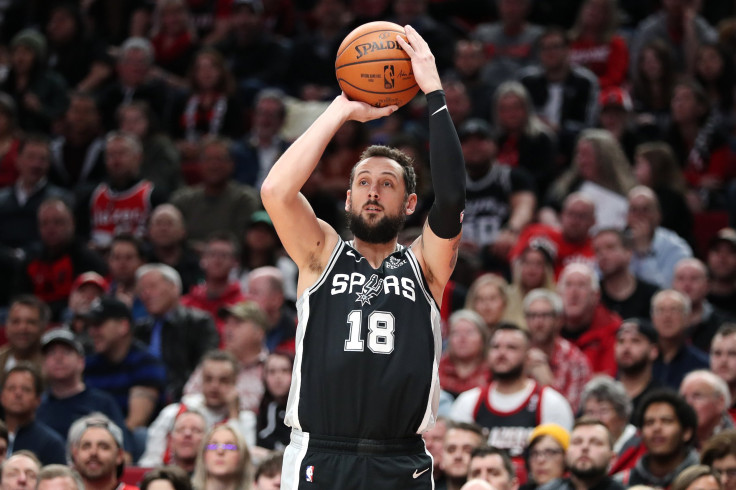 © Copyright IBTimes 2023. All rights reserved.