NBA Rumors: Los Angeles Lakers Likely To Keep Former All-Star Center
KEY POINTS
Lakers will likely keep Dwight Howard
Howard has embraced his role as a backup center for the Lakers
The Lakers did not intend to sign Howard until DeMarcus Cousins got injured in the offseason
No one expected Dwight Howard to perform the way he did this season, especially with how things turned out during his first run with the Lakers in 2013. Embracing his role as a backup center for coach Frank Vogel has helped the team earn quick dividends, making it more apparent that the former All-Star's stay in Los Angeles could be extended for a much longer span.
It was as if the second bite at the cherry was really destined for Howard. Initially, the was no intention from the Lakers' front office to sign the 6'10 big man until DeMarcus Cousins, who also just signed a fresh deal with the team, suffered a serious injury during the offseason.
Howard signed a one-year, non-guaranteed contract to suit up for the storied franchise once again, earning mixed responses from fans, which were mostly negative at the time. Fast forward to the twilight zone of the regular season, the Lakers sat at the top of the Western Conference as Howard got his share of the credit for being a steady frontcourt weapon off the bench.
The ultimate mission of winning a championship remains to be achieved but analysts believe the Lakers – as experienced as they are – will not be naive not to resign the future Hall of Famer.
"(Howard) has gracefully taken a reduced role with the Lakers, has come up big when the team has needed him to and has not been a distraction in the slightest. He re-invented his career as a veteran big man on a contending team and after such a good showing this season, he deserves at least another one-year contract with the Lakers," Jason Reed of The Lake Show Life wrote.
The 34-year-old center was making the most of his limited minutes on the floor as he emerged as one of the top players with the highest field goal percentage this season, shooting at 73.2%, which is way above his career rate which stands at 58.6%. Playing at less than 20 minutes per outing, Howard still managed to grab 7.4 boards a game while still being a pest on the defensive end with 1.2 blocks.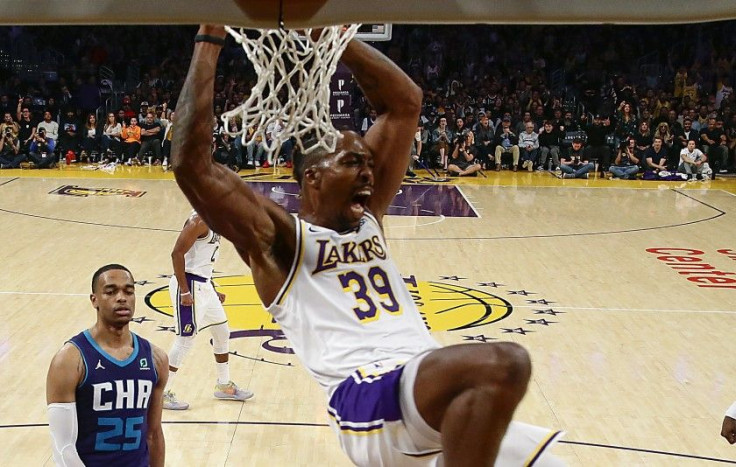 © Copyright IBTimes 2023. All rights reserved.