NBA Rumors: Los Angeles Lakers May Consider Washington Wizards Star In A Deal
KEY POINTS
Bradley Beal is one of the best scorers in the league today
The Lakers are expected to be one of the main contenders for this year's NBA title
Having someone like Beal with the Lakers will help further deepen their roster.
The Los Angeles Lakers are one of the favorites to win this year's NBA championship. While the season is looking to resume under a modified structure, one rumor that could change the landscape after this year involves the Lakers trading for Washington Wizards star Bradley Beal.
While the league is preparing to resume the season due to the unprecedented events of the coronavirus, speculation has already been rampant for what the Lakers in years to come. While the Lakers are still one of the predicted finalists for this year's championship, there is still much room to improve their roster to continue their dominance.
The addition of star big man Anthony Davis has made all the difference this year. The duo of Davis and LeBron is considered as one of the more dominant figures in the league.
For LeBron, he is cooking up another MVP caliber season with averages of 25.7 points, 7.9 rebounds and 10.6 assists per outing. This is coupled with Davis' 26.7 points and 9.4 boards a night.
While these two dominate the court on a nightly basis, one criticism the Lakers would constantly receive is their lack of depth. Their third-highest scorer is Kyle Kuzma who is averaging 12.5 points a game.
Per Silver Screen And Roll, Shams Charania of The Athletic shared the thought of Beal getting involved in trade rumors for the Lakers.
"At the end of the day it's going to be up to Bradley Beal. Because they're ultimately going to offer him the supermax contract that they can offer, and he's going to have to make a decision on whether the Wizards are the right fit moving forward," Charania said.
"There are several teams, you can say that about all 29 teams, you know 'we're interested.' All 29 teams across the league, if you're trying to win games — The Lakers, at different points, they've had interest in Beal — if you're trying to win basketball games, you're going to have interest in Bradley Beal," Charania added.
While all the teams see Beal as an asset, the Lakers should be prepared to unload several of their talents to claim the superstar guard.
Players such as Danny Green, Kyle Kuzma, Quinn Cook, JaVale McGee and possible first-round pick are said to be the pieces that could be dealt if the Lakers pursue the Wizards star.
The services of Beal would be a tremendous help for the Lakers as he's averaging 30.5 points per game to go along with 6.1 assists an outing. Securing someone like Beal will ensure the Lakers' status as a super team.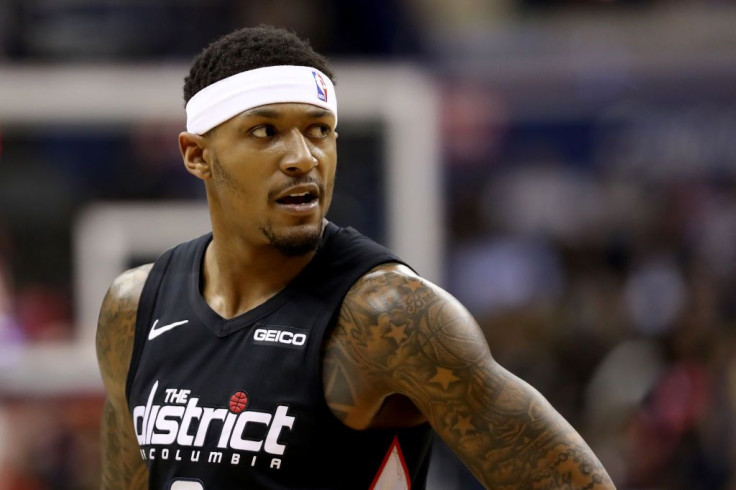 © Copyright IBTimes 2023. All rights reserved.