NBA Rumors: Los Angeles Lakers Unlikely To Trade Kyle Kuzma By 2020 Deadline
For the second straight year, Kyle Kuzma might find himself at the center of trade rumors for months only to remain with the Los Angeles Lakers. With the 2020 NBA trade deadline less than a week away, it looks unlikely that the forward is headed elsewhere.
Both the Lakers and Los Angeles Clippers are interested in making an addition by Feb. 6. There probably isn't a deal available for either team that will significantly improve their roster.
"I don't know that there's gonna be any wholesale big moves for either team," ESPN's Adrian Wojnarowski said on Thursday's edition of "The Ryen Russillo Show." "They've listed on Kuzma. They have talked to people on Kuzma. The hard part with Kuzma is he makes a little [under] $2 million a year and that makes the buildup of a trade hard."
Wojnarowski noted that Kuzma's salary makes it difficult for the Lakers to match salaries in a trade for a veteran, who is likely earning a lot more money this season.
LeBron James and Anthony Davis obviously won't be included in any deal. Danny Green and his $14.6 million salary almost certainly aren't going anywhere. The next highest-paid player on the Lakers is Kentavious Caldwell-Pope, who can veto any trade. Every other player on the roster makes fewer than $5 million this season.
The Lakers can't trade a first-round draft pick because of the assets they gave up for Davis, limiting their options around the league.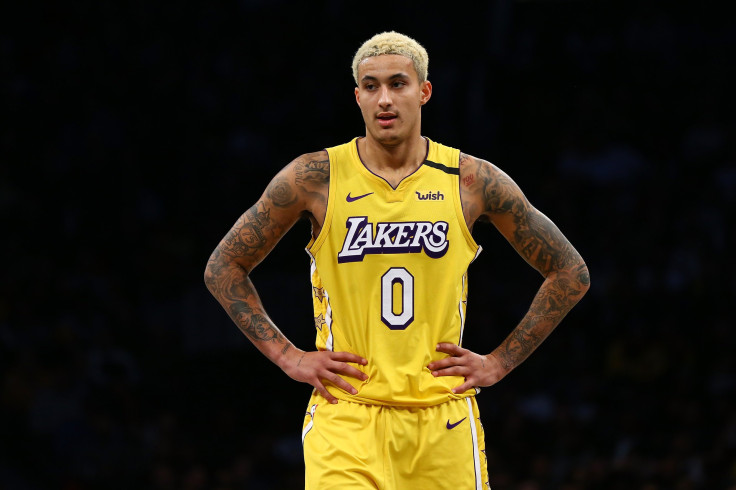 "I think Kuzma's there. I don't know that there's a deal there," Wojnarowski said. "I think it's probably unlikely, but, again, you never know what comes up in the last day or two of the deadline."
The Ringer's Kevin O'Connor reported that the Lakers and Sacramento Kings swapped trade offers involving Kuzma, but no agreement was made. According to O'Connor, team executives and agents believe the trade market will be quiet.
Kuzma is averaging 12.9 points, 4.0 rebounds and 1.1 assists per game in his third NBA season.
The Lakers have the best record in the West, leading the Clippers and Denver Nuggets by four games.
© Copyright IBTimes 2023. All rights reserved.