NBA Rumors: Mavs Center's Latest Setback Expected To Spark More Trade Scenarios
KEY POINTS
Porzingis injury woes continue, leaving Dallas to find ways to stay afloat
Porzingis likely to be subject of trade rumors in the offseason once more
Dallas Mavericks may rethink future with Porzingis, go after younger and healthier players
Kristaps Porzingis of the Dallas Mavericks will be sitting on the sidelines from here on out--with an official timetable of his return unknown.
The Latvian center reportedly suffered a wrist injury, something that prevented Porzingis from playing against the Utah Jazz.
Based on the latest update from head coach Rick Carlisle, the 25-year-old is expected to miss multiple games moving forward.
"We hope it's not serious. It's something that he's been dealing with for a number of weeks, so we're going to hope for the best on that," Carlisle stated in a report from ESPN.
It has yet to be detailed how Porzingis sustained the injury. It did not appear in the official injury report until Sunday. He did not play against the Washington Wizards in what was attributed to a load management move.
But looking ahead, this development is likely to raise questions anew on whether the Mavericks should check out options, one of which includes possibly seeing the 7-foot-3 be dealt off for young and healthier assets.
Numerous NBA trade rumors were tied to Porzingis last month. Some were surprised considering that he has been playing well.
In 31 games, the fourth overall pick of the 2015 NBA Draft has been averaging 20.2 points, 8.9 rebounds, and 1.6 assists for the Mavs.
These are notable jumps to his career averages even if such has not helped Dallas get a boost in their 2020-21 NBA campaign. The Mavs are 28-21 in the Western Conference after starting this season slowly.
Despite the injury, Carlisle is keeping his faith in the Latvian.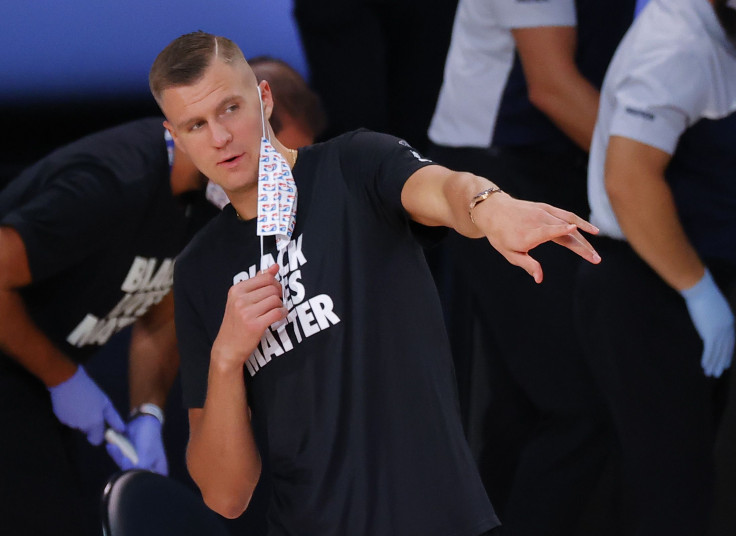 "He's a tough guy," Carlisle said. "He doesn't miss practices. He wants to play all the time, but this is one that he's sitting out tonight. Maybe we'll know more later tonight or tomorrow."
Hence, expect the name of Porzingis to crop up during NBA trade talk in the offseason. Injuries have been a reason why these insinuations have surfaced, and the recent development is expected to further spur possible scenarios that would benefit the Mavericks.
© Copyright IBTimes 2023. All rights reserved.