NBA Rumors: Miami Could Heat Up With Two Wizards Up Front Next Season
The Miami Heat are one of the teams cash-strapped as far as team salary budget is concerned although team president Pat Riley and head coach Erik Spoelstra are trying to do something about it. That includes unloading several players which could take some time to consummate. And while the South Beach squad is trying to figure that out, Jabari Parker and Jeff Green could be reasonable additions for the time being.
As mentioned in a previous post, the Heat are looking to deal off players with high salaries. That includes Goran Dragic and Hassan Whiteside, both of whom exercised their player options. But the belief is that both will eventually be traded to other teams at some point moving forward. Aside from Dragic and Whiteside, James Johnson and Dion Waiters are also on the block. If the Heat are successful, they free up about $75 million in salary space for next season. But again, this may take time. Most teams are prioritizing rookies from the 2019 NBA Draft and the top free agents available this summer.
That said, the next best thing that the Heat can do now is to look at potential free agents who may not be among the targets of teams this NBA offseason. Looking at the long list of candidates, Jabari Parker and Jeff Green of the Washington Wizards could make sense. It all depends however on what Washington plans to do with the two cagers next season.
The Wizards (unsurprisingly) declined the $20 million team option on Parker for the coming season although Washington has not entirely closed the door on the second overall pick of the 2014 NBA Draft. They are willing to keep him but obviously for lesser money as mentioned in a previous article. The consensus right now is that no team would be willing to dangle him such an offer, at least not yet.
The case of Jeff Green is different. The 32-year-old played on a veteran's minimum last NBA season and The Athletic reported that he could be open to signing the same deal for the coming season. Taking a look at his numbers, the fifth overall pick of the 2007 NBA Draft averaged 12.7 points and 4.0 rebounds last season. He started in 44 of 77 games.
The Heat could try and study the feasibility of getting Parker and Green next NBA season. It is likely that both will enter the picture once the top names in free agency are plucked one-by-one as teams try to close out their teams for the 2019-20 NBA wars. The only question by that point is on whether both will still be free agents.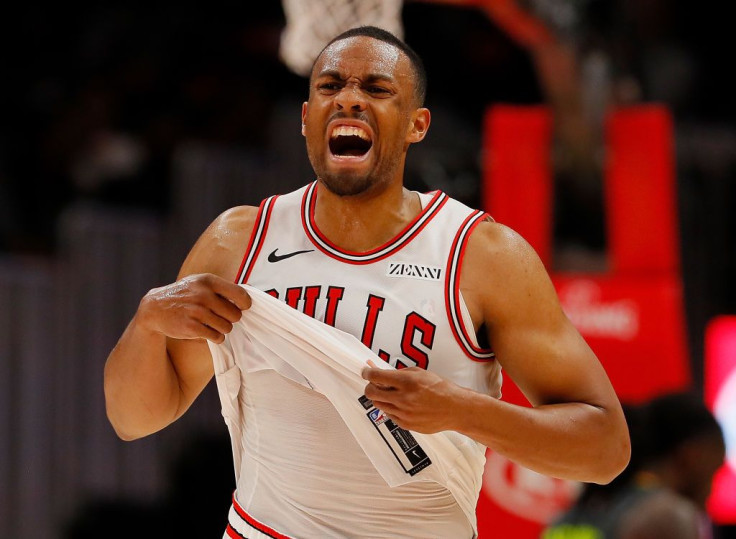 © Copyright IBTimes 2023. All rights reserved.