NBA Rumors: Miami's Superstar Could Be Holed Up In San Antonio
KEY POINTS
DeRozan could help boost the offensive firepower of the Miami Heat
Aldridge could beef up the defensive end of the Heat alongside Adebayo
Spurs could part with either player if they sputter down the stretch
The Miami Heat are in the upper half of the NBA Eastern Conference, something pundits probably never expected. A big reason for that is Jimmy Butler and its crew of young rising stars. The list includes Bam Adebayo, Kendrick Nunn, Duncan Robinson, and Tyler Herro, all of whom have blended in well under head coach Erik Spoelstra.
However, it was mentioned in a previous post that Heat president Pat Riley is keeping his options open. There is a possibility that Miami could add more stars to the mix to strengthen its NBA postseason aspirations. Some of those options could be in San Antonio.
Barry Jackson of the Miami Herald learned from sources that DeMar DeRozan or LaMarcus Aldridge of the Spurs could be part of a deal if San Antonio plans to deal them away. Both are putting up good numbers this season, something that could boost the Heat's NBA playoff run.
The 30-year-old DeRozan has played in 39 games averaging 22.6 points, 5.3 rebounds, and 5.1 assists according to Basketball-Reference.com. Aldridge, on the other hand, has seen action in 37 games, producing 18.8 points, 7.6 rebounds, and 2.5 assists. Those are fairly good numbers that Spoelstra could use.
Both players have two years remaining in their respective deals. However, DeRozan owns a player option for the next NBA season, meaning he could opt out of a $27.7 million deal with the Spurs. For the season, the 6-foot-6 swingman is due the same $27.7 million while Aldridge will make $26 million. The 34-year-old center is owed $24 million next season.
With contracts and positions in mind, either one could be a fit. The Heat could deal someone with a high-priced deal and get someone who can help their current NBA campaign. Among the names often mentioned include James Johnson, Kelly Olynyk, Goran Dragic and Dion Waiters.
But between Aldridge and DeRozan, the former seems to make sense. Having DeRozan could boost their offensive sock although questions arise on how he can co-exist with Butler. Also, it could alter the performance of players like Robinson, Herro, and Nunn.
Aldridge could be a big upgrade upfront. Together with Adebayo, the Heat would have a formidable frontline that could wreak havoc on defense and control the boards. Aldridge could also provide them with more inside presence.
All these remain speculations for now. With the NBA trade deadline fast approaching, it may all depend on the Spurs. They tote a 17-23 win-loss record and can still make the playoffs. If they deem it a lost cause, an NBA trade could be forthcoming.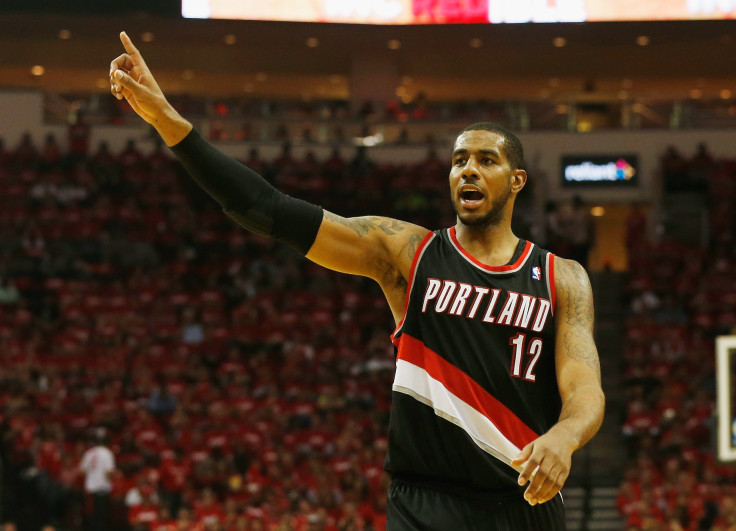 © Copyright IBTimes 2023. All rights reserved.