NBA Rumors: Nets Hope To Play Ben Simmons '10 To 15 Minutes A Game'
KEY POINTS
The Brooklyn Nets are reportedly optimistic about having Ben Simmons make his debut in the first round of the playoffs
The Nets are expecting to give Simmons very limited time in his return, a report said
The All-Star guard is believed to be eyeing a comeback in the middle of the Nets-Celtics series
The Brooklyn Nets may not have completely ruled out the long-awaited debut of Ben Simmons this season.
Simmons did not play a single game in the regular season, but the Nets have been optimistic about having him join the squad since day one. Recent reports stated that the All-Star point guard has been progressing well in his rehabilitation, and Brooklyn is now looking to have him play even for just "10 to 15 minutes" per game, according to ESPN's Adrian Wojnarowski.
"His continued progress is fostering hope that Simmons could make his season debut sometime later in Brooklyn's opening-round playoff series against the Boston Celtics," Wojnarowski wrote, citing unnamed sources. "The Nets and Celtics meet for Game 1 on Sunday in Boston."
"So far, Simmons has been limited to 1-on-0 workouts, but that's on track to change and the Nets remain hopeful that they can get something out of Simmons in this series, even if it's just 10 to 15 minutes a game," he added.
It was said that Simmons is likely to take part in full-contact team practice routines next in his rehab procedures. Nets head coach Steve Nash is well aware of how important it is for the 25-year-old to go through that process, especially if he is to get back on the court at this time of the season.
"I would presume," Nash said about contact practices possibly being the next step for Simmons. "That's not my job as far as the rehab and all that, but clearly to play in an NBA game you got to have some contact and play the game a little bit."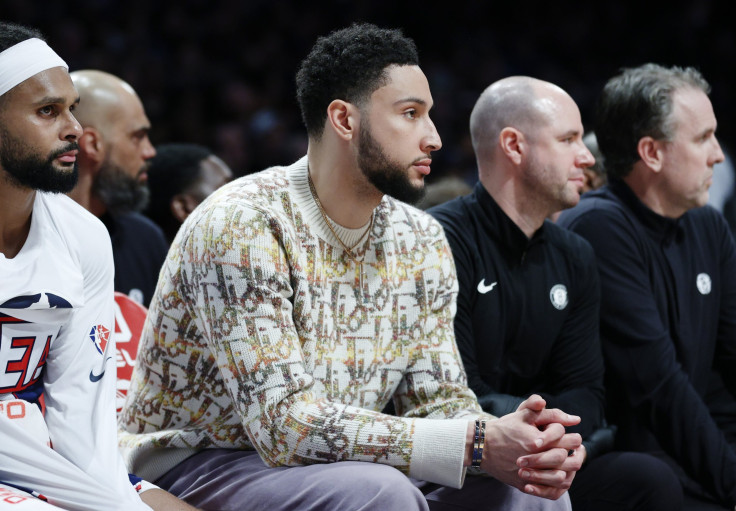 There is no specific timeframe yet for Simmons' return, but an earlier report said that the Nets newcomer is looking at possibly joining the squad "within Games 4-6" of the seven-game series against the C's, The Athletic's Shams Charania reported.
"Nets three-time All-Star Ben Simmons is targeting a return within Games 4-6 (April 25-29) of first round series vs. Celtics," Charania tweeted.
As for Simmons' availability for Game 1, Mark Medina of NBA.com said that the Nets have "officially" listed the player as "out" for Sunday's tipoff.
In an interview ahead of the play-in tournament, Nash opened up about how Simmons can help the team, especially in the playoffs.
"The bottom line is we'd be adding a substantial talent to our team so we really welcome him," the coach said. "He fits and he helps in a number of ways."
"We're in need of help so we would welcome that challenge of trying to incorporate him in a playoff situation where he has no history with our team, no minutes on the floor with his teammates, and see how we can forge that understanding as quickly as possible," he continued.
© Copyright IBTimes 2023. All rights reserved.