NBA Rumors: New York Knicks Could Explore Trade Options For Devin Booker
KEY POINTS
Devin Booker is one of the best scoring stars in the NBA
The Phoenix Suns have struggled the past few seasons to make the playoffs
The New York Knicks could explore a trade idea that can land them Devin Booker
The NBA season is currently on hold but the speculation for offseason deals persist. One rumor that could make a strong impact is the New York Knicks exploring trade options for Devin Booker.
The Phoenix Suns have benefited from Booker in the past five seasons. The young guard out of the University of Kentucky basketball program has been phenomenal for the Suns. Just in his first few years in the league, Booker has proven himself as an elite scorer. This was highlighted with his historic 70-point outburst against the Boston Celtics back in 2017.
Throughout the past few seasons, the Suns have found themselves near the bottom of the standings. While they're continuously racking up promising young talent, Phoenix hasn't reached the playoffs since 2010. The drought has already reached a decade and a big move on the trading block could be good for the organization.
Another team that has struggled is the Knicks and a potential trade between these two franchises can mix up the league. The Knicks are in a dire need of a superstar and Booker is already shaping up to be one. The 23-year-old has made it to his first All-Star selection with nightly averages of 26.1 points per game.
Per Bleacher Report, the Knicks can trade their lottery pick in the upcoming draft and accompany it with assets such as Julius Randle and Frank Ntilikina. Some of the expected top talent from this year's rookie class includes guards LaMelo Ball and Anthony Edwards. The combination of three young and athletic players formed around big man Deandre Ayton could make for a formidable lineup for the Suns.
For the Knicks, the lethal scoring ability of Booker can help the likes of RJ Barrett play at a higher level on the guard position. It has been years since the Knicks had a superstar offensive threat, as Carmelo Anthony was the last prominent icon to represent New York. This new spark in the backcourt may help the Knicks bounce back and reclaim a spot in the postseason.
Whether or not the Knicks act on this trade idea, it would be interesting to see how they move forward with their assets for the future.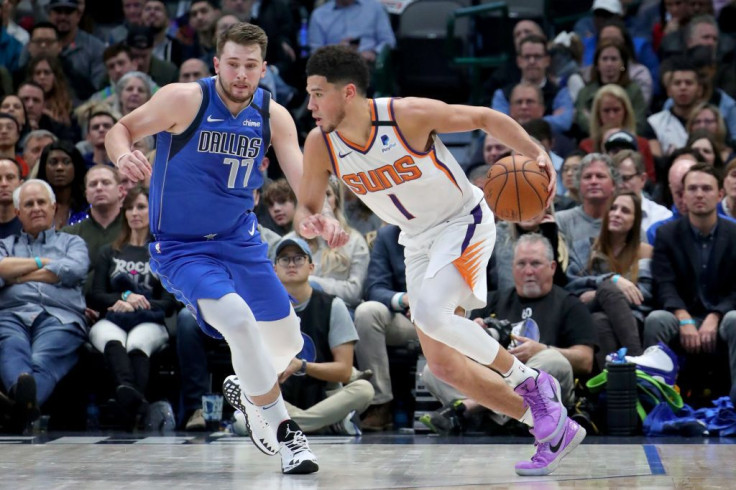 © Copyright IBTimes 2023. All rights reserved.