NBA Rumors: Oladipo Return Will Make Or Break Pacers Playoff Aspirations
KEY POINTS
Oladipo could return in January 2020
The Pacers are likely to manage the minutes of Oladipo
Pacers are expected to be cautious on Oladipo who will return ahead of schedule
The Indiana Pacers are one of the more quiet teams this season having success. They have been doing that with resident star Victor Oladipo and pundits feel that Indiana will get even scarier once the 27-year-old is back at 100-percent health.
With the NBA season nearing the halfway point, the Pacers are surprisingly at the 5th spot of the NBA Eastern Conference with a 21-10 win-loss card. Indiana's success is attributed to the timely acquisition of Malcolm Brogdon who has been hitting it well with Domantas Sabonis, Jeremy Lamb, TJ Warren, and Myles Turner. Their bench crew has also been doing their share, ably backing up their starters.
At any rate, the Pacers could use a boost heading into the NBA playoffs. Rather than look into a trade, Indiana may have gotten something better with reports that Oladipo will be returning in late January 2020, ESPN reported. The two-time NBA All-Star is coming off a ruptured right quad tendon 11 months ago.
Oladipo's return should be great news for Pacers coach Nate McMillan. The 6-foot-4 guard has gone through an arduous rehabilitation program to get back into playing shape. Considering the injury normally needs a calendar year to recover from, there are questions on the actual state of Oladipo in the event he does return. Would it be wise and rush himself back into action?
Whether or not Oladipo returns, he is likely to have managed minutes. He is expected to be rusty once he returns and will need time to get his rhythm back. Either way, his return is welcome news for the Pacers and its followers. McMillan is likely to stick to his current rotation and slowly break in the second overall pick of the 2013 NBA Draft.
Brogdon will remain the focal point for the Pacers along with Sabonis and Turner. The former NBA Rookie of the Year was one of the unheralded steals last season. The Milwaukee Bucks were forced to let him go due to contract priorities, NBA.com reported. In the end, the Bucks' loss is the Pacers' gain and this is clearly showing this 2019-20 NBA season.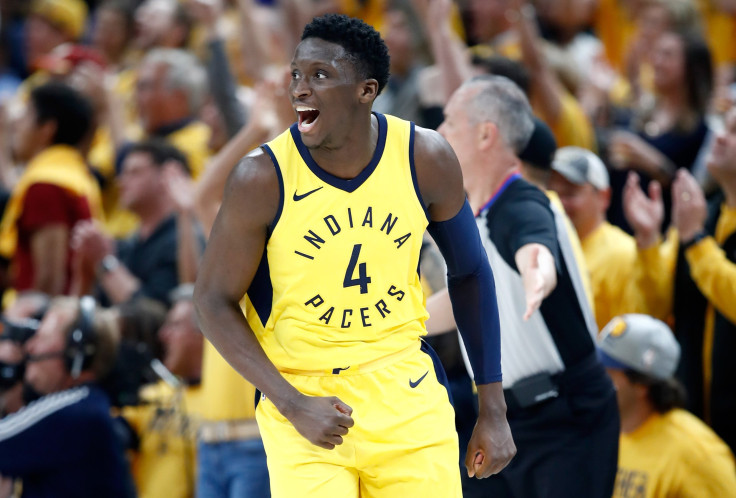 © Copyright IBTimes 2023. All rights reserved.