NBA Rumors: Philadelphia 76ers Target New York Knicks Forward
KEY POINTS
Sixers are interested in trading for Marcus Morris
Morris remains committed with the Knicks
Clippers are also interested in Morris
More rumors surround the Philadephia 76ers as the NBA trade deadline approaches. According to the latest report, the Sixers are said to be interested in plotting a swap deal that would give them New York Knicks forward Marcus Morris.
Marc Berman of the New York Post said that despite Morris already expressing dissent towards prior speculations of trade, Philly is still keeping their hopes high on the possibility of signing the "solid two-way forward bench piece."
Amidst the continuous setbacks the Knicks are facing, the 6'8 forward out of Kansas maintains his commitment to the New York City franchise.
"I told you before I'm in New York and love being here. I'm excited to help to turn this around," he said after reports of him being shipped to Los Angles to play for the Clippers came out. "I'm not paying that any mind. I'm focused on what we got going on in this locker room."
Morris signed a one-year, $15-million deal with the Knicks last summer. At 30, he currently leads the team in scoring with 19.1 points per outing along with 5.5 boards and 1.5 assists a night.
But if there is one thing the Sixers hold as an edge over the Clippers in this Morris pitch, that is the fact that nine-year vet was born and raised in Philadelphia.
As Rob Goldberg of Bleacher Report said, "The Philadelphia native could choose to play closer to home after bouncing around to five different organizations over his nine-year career."
The Sixers are at a four-game slump as of posting, revealing that the team is still porous at some facets of its game; hence, the idea of having another scoring punch off the bench could be brought to life by sending Morris back to his home in Pennsylvania.
"The (Sixers) starting five has been reliable, but depth has been a problem with few trustworthy options on a nightly basis." Goldberg continued. "Morris could represent a major boost."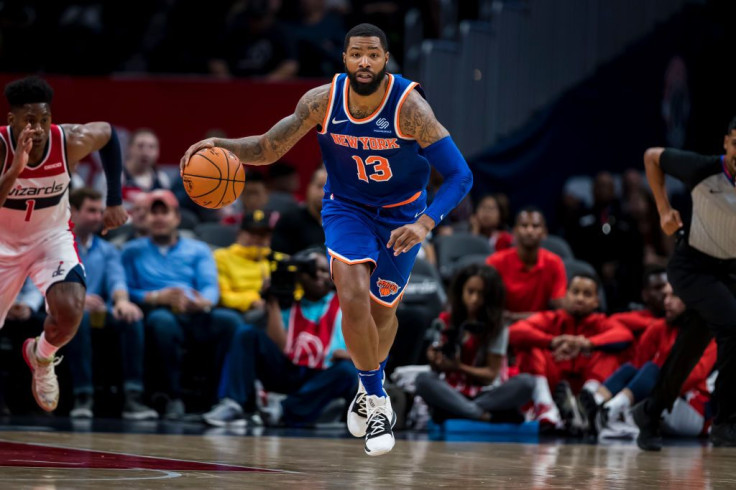 © Copyright IBTimes 2023. All rights reserved.