NBA Rumors: Phoenix Suns Could Free Up A Slot For Cleveland Cavaliers Big Man
KEY POINTS
Kevin Love has been the center of trade talks since earlier this year
The former All-Star was a big part of the Cleveland Cavaliers' championship run
The Phoenix Suns appear to be a possible location for the star big man
The NBA is currently suspended with the threat of the coronavirus continuing to infect thousands of lives across the world. As the global pandemic ensues, the speculation for roster shakeups persists. One rumor that has made the rounds involves Cleveland Cavaliers star big man Kevin Love.
It has been speculated earlier this year how unhappy the former NBA champion has been with the team. Love was an integral part of the 2016 title run that took down the dominant Golden State Warriors. He was the team's starting big man and served as a strong force inside the paint and from beyond the arc.
Despite being a big part of the franchise's success, Love has also seen the low points of the organization. They are currently last in the Eastern Conference with a 19-46 record. He has been at the center of numerous trade deadline rumors earlier in the year with his outburst on the court. He has been caught visibly upset during games and huddles as his team continues to struggle in the standings.
While he remains to be with the team, rumors have once again emerged of possible locations for the big man in the future. One of these teams includes the young Phoenix Suns squad.
The Suns have found themselves with a star player in Devin Booker as he's proven time and time again that he's an elite scoring machine. He's backed up with young players such as Kelly Oubre and former number one pick DeAndre Ayton.
They also have a competent point guard in Ricky Rubio who has been the main floor general of the team. These are some assets that the front office can play around with to work for a trade to assist Booker as the franchise player.
The addition of Love to the squad adds more muscle inside but at the same time gives the Suns more threats from the outside. Love has the touch to light it up from three and can score in bursts – a big help for Booker, easing his offensive burden by a bit.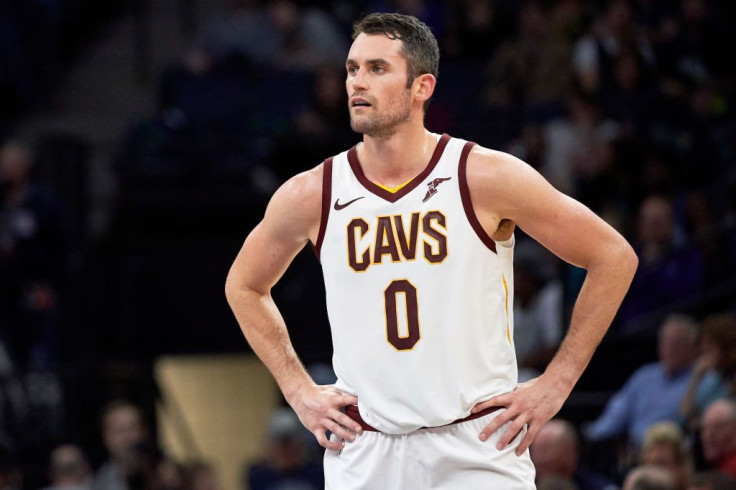 © Copyright IBTimes 2023. All rights reserved.