NBA Rumors: Horford Philadelphia Experiment Failed Miserably
KEY POINTS
Horford was signed to defend Antetokounppo
Sixers need to use Horford in some other way
Horford is likely to be shipped this summer
The Philadelphia experiment on Al Horford has failed. NBA critics were wondering why the Sixers added the 33-year-old big man although mentoring Joel Embiid and the other frontliners seemed to make sense. However, the $109 million contract drew heavy criticism and now it appears Philly has revealed their true intention.
To go beyond the Eastern Conference, Philly needed to address a problem all teams are trying to figure out - stop Giannis Antetokounmpo. For some reason, Philly felt that Horford was the right guy to keep the Greek Freak in check. The five-time NBA All-Star had a history of clamping down Antetokounmpo and the Sixers thought he would be an asset defensively, the Philly Voice reported.
Unfortunately, the Sixers did not look beyond that and are now paying the price. With Horford unable to jell with Embiid and Ben Simmons, the third overall pick of the 2007 NBA Draft now finds himself coming off the bench. Philadelphia fans are not liking and now the Sixers need to make adjustments. That includes shopping the 6-foot-9 big man possibly in the summer. Much of this was covered in a previous post.
Rather than worry about that, it may be best for head coach Brett Brown to find some other use for Horford. The fact remains that they are NBA playoff-bound and the team is riddled with injuries. With Simmons and Embiid nursing injuries, it may be the best time for Horford to show what he can do. If that does not impress Philly, it could be a way to audition for other teams. If he is indeed on the way out, Horford needs to show what he brings to a team even if he won't come cheap.
The Sixers have a lot of adjustments to do. They have suffered back-to-back losses and need to find answers. Though they are unlikely to catch up to the Miami Heat, avoiding the bottom-part of the standings in the Eastern Conference is a must. If the playoffs were to start now, they would be facing Horford's former team, the Boston Celtics.
Though they may not be facing the Milwaukee Bucks in the first-round, getting past whoever they face is important. If they exit the first-round, it will only compound their woes. Also, it defeats the purpose of signing Horford in the first place. Getting past the early rounds is a must but going deeper is now not looking that good.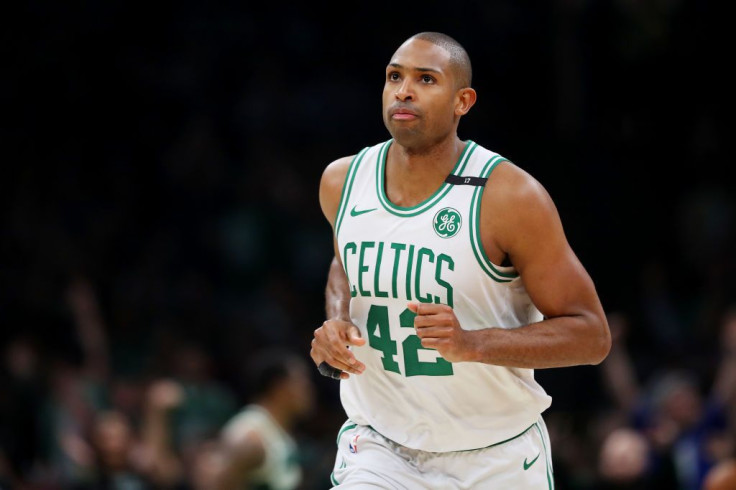 © Copyright IBTimes 2023. All rights reserved.