NBA Rumors: Stan Van Gundy Would Pick Nets Over Knicks Coaching Easily
KEY POINTS
Nets have better managemetn backing team
Knicks needs major overhaul to get back on track
Van Gundy has not been mentioned in potential coaching return talk
Though he has not been mentioned as a possible candidate to become the New York Knicks or Brooklyn Nets head coach, two-time All-Star coach Stan Van Gundy believes handling the Nets would be better. He points out how Brooklyn management is handling the team well and holds a better outlook compared to the Knicks.
Gundy told the New York Post that the Brooklyn Nets are doing pretty well this season. Despite Kevin Durant and, later on, Kyrie Irving not playing, Brooklyn has found a way to stay at in the magic eight of the NBA Eastern Conference. Kenny Atkinson was partly credited for that run until he and the Nets management decided to part ways.
Looking ahead, Tyronn Lue has been mentioned as one of the potential next head coaches of the Nets. The word going around is that Irving is vouching for his former mentor when both were still with the Cleveland Cavaliers. However, it remains to be seen if Lue will hit it well with Durant.
As for the Knicks, their campaign has failed yet again. They are currently handled by interim head coach Mike Miller but a new head coach is expected to be named before the 2020-21 wars. Among the names being mentioned include Tom Thibodeau and Jeff Van Gundy, Stan's brother.
Though Van Gundy as proven to have success with the Knicks in the past, it appears Thibodeau has the inside track of landing the job. A reason for this is reportedly the close ties that Thibs has with new team president Leon Rose. Regardless, the Knicks need a major overhaul to get things back in track.
Other than the head coaching part, James Dolan is reportedly listening to offers from anyone who would be interested in buying the Knicks, SNY.tv reported. Dolan has not been spared from controversy, particularly with Charles Oakley and some fans. So far, no one has been mentioned as eagerly wanting to take the Knicks franchise off his hands.
Curiously, Stan Van Gundy is someone who has not been mentioned as someone who could be back in coaching again. He previously called the shots of the Detroit Pistons before he was relieved back in 2018. He holds a coaching career record of 523 win and 384 losses. His best feat was back during the 2008-09 season when he led the Orland Magic to the NBA Finals.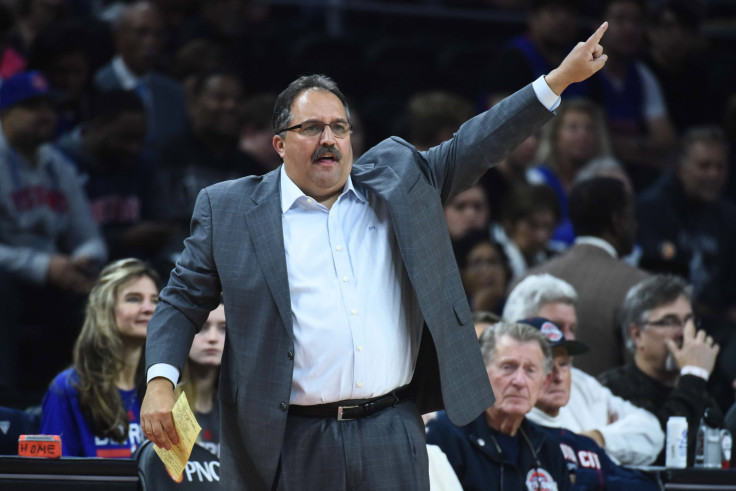 © Copyright IBTimes 2023. All rights reserved.