NBA Rumors: Westbrook Needs To Do More Than Co-Exist With Top Lakers Star
KEY POINTS
LeBron James says he needs more games to play with Russell Westbrook to establish their on-court rhythm
James has played only half of Westbrooks total games due to injuries and other league-related matters
Westbrook has yet to show he can take over for the Lakers when James is out of action
The Los Angeles Lakers tote an even 12-12 record in the Western Conference, as of this writing.
But given the fact that they have a talented-but-aging roster, pundits feel they should be lording at the top of the standings.
Such has drawn criticism from sports pundits on whether the Lakers have the right mix to win an NBA title.
At the center of it all is Russell Westbrook, someone who has yet to show that he was a worthy pickup in the offseason.
LeBron James is aware of the heat that the former NBA MVP is getting. However, Lakers beat reporter Michael Corvo was able to get some interesting tidbits from the 36-year-old star.
"We haven't had enough games together to know exactly what's gonna work the best for our team long term," James said to Corvo.
Westbrook has been present in almost all games, while the same cannot be said for the four-time champion.
Injuries, among others, have limited James to only 12 games for the regular season.
In those 12 games, the 17-time All-Star has normed 25.6 points, 6.8 assists, and 5.7 rebounds.
However, the real problem head coach Frank Vogel has to deal with right now is support.
Except for Anthony Davis, other Lakers players have yet to consistently deliver.
Carmelo Anthony has been having his good outings, while Malik Monk has been picking up in the past games.
Westbrook has been putting up decent numbers. He is averaging 20.3 points, 8.0 rebounds, and 8.6 assists.
But being known for a triple-double machine, the nine-time All-Star should have been able to do that with James on the sidelines, especially in the 12 games where the Lakers missed "The King."
A silver lining in the claims of James that the top stars have little time to play together is the fact that the regular season has more games coming.
There is no telling when James and the Lakers will finally figure out how to bring the best out of the 2017 NBA Most Valuable Player.
But for as long as James is ready to play alongside Westbrook and Davis, only time will tell how lethal the Lakers' "Big Three" truly are.
For now, all James, Westbrook and the rest of the Lakers could do right now are to work on getting better and hopefully live up to their billing as tournament favorites.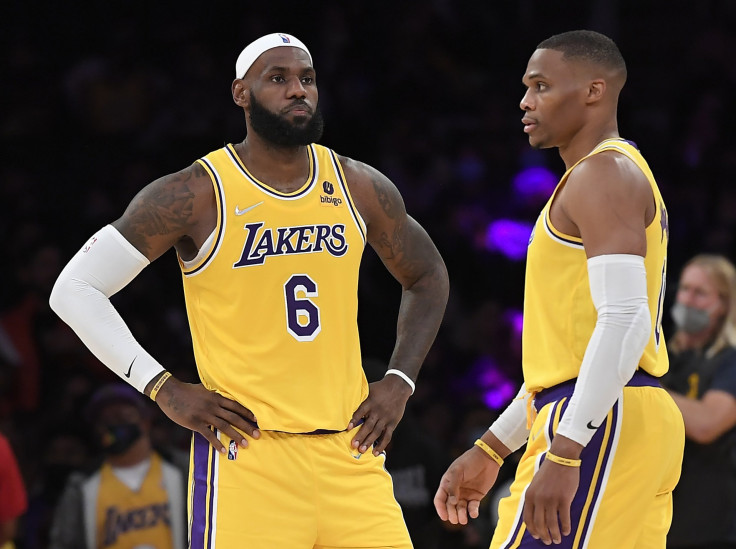 © Copyright IBTimes 2023. All rights reserved.