NBA Trade News: Blazers All-Star Guard Scoffs At Reported Ben Simmons Deal
KEY POINTS
Damian Lillard shoots down claims he wants to play alongside Ben Simmons
The Blazers are expected to undergo changes
It won't be easy plucking Lillard away from Portland due to his exorbitant contract
Damian Lillard of the Portland Trail Blazers was the sudden topic in the trade rumor mill after a report came out claiming that the All-Star guard wanted to play alongside Ben Simmons.
The 2013 NBA Rookie of the Year posted a tweet in reaction to the report and branded it as something that "loving drama too much."
But despite shooting down the trade idea, changes are expected to go down in Portland.
The Blazers recently cut ties with now-former general manager Neil Olshey due to workplace misconduct.
In the wake of Olshey's dismissal, Portland lost badly to the Boston Celtics, 145-117.
At the center of that loss was first-year head coach Chauncey Billups, who blasted the team for lacking the competitive fire in that game.
"That's something you can't turn off and turn on... I've never seen a team that needs its bench to inspire our starters. That s--t is crazy to me. It's supposed to be the other way around," Billups said as quoted in a report by The Athletic.
The former Detroit Piston is employing a new system that appears to be not suited for Lillard, at least for now.
Lillard has taken fewer shots and this has somehow affected the Trail Blazers' 2021-22 season run.
As far as adding Simmons and potentially giving up CJ McCollum along with some other assets, such is unlikely to go down for now.
Sports pundits feel that the best route for Lillard is to get traded. Hence, teaming up with Simmons may still happen, but with another NBA team that is not named the Philadelphia 76ers.
The six-time All-Star is on the first year of his four-year contract worth $176 million, and it would take much to seal a deal with Portland to acquire Lillard.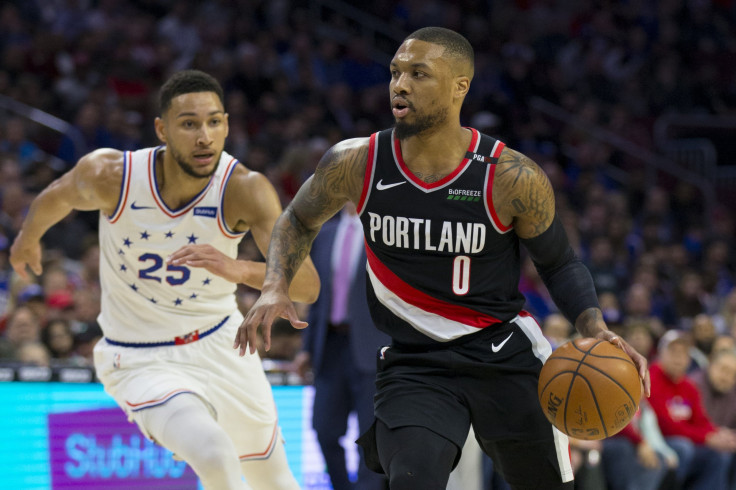 © Copyright IBTimes 2023. All rights reserved.