NBA Rumors: Why Rockets Begged Off From Iguodala Sweepstakes
Following the injury to Gerald Green, the Houston Rockets are now looking for a replacement. The first name that comes to mind is Andre Iguodala of the Memphis Grizzlies. Unfortunately, his salary would add to the salary tax woes of Houston, forcing them to pass and look for someone else.
The Rockets are already more than $20 million over the luxury tax threshold. Iguodala would have been a great fit if his salary was not that high. Sources told Shams Charania of The Athletic that the Rockets did have discussions with the Grizzlies. However, it seems that those talks have hit a snag and Houston is moving forward.
For the record, Iguodala is reportedly not an option. It is possible that the discussions were simply exploratory on Houston's part. Green suffered a Lisfranc fracture in his left foot and will likely be out for the coming NBA season.
As far as Iguodala is concerned, the wait continues. Though he has a special arrangement with the Grizzlies, it remains that his future hangs in the balance. Even at 35-years-old, the three-time NBA champion has thrived coming off the bench. He proved that with the Golden State Warriors where he played from 2013-19. He was even named 2015 NBA Finals MVP in the Dubs title conquest that year.
Previous, it was reported that the Los Angeles-based teams will go after him if he gets bought out. As of this writing, there have been no discussions of that between Iguodala and Memphis. However, anything can happen between now and the February NBA trade deadline. The Clippers, Lakers and some other teams are likely keeping track of the situation.
Iguodala could fit in with the Lakers or the Clippers if something materializes. He does have the experience and is a proven defender. Money matters are likely to factor in. Either way, all the 9th overall pick of the 2004 NBA Draft can do now is play the waiting game.
For the Rockets, it will be interesting who they find to replace Green. Houston could revisit players who worked out for them already. That includes Nick Young and Corey Brewer. Looking at their roster right now, they don't really need a high-profile NBA star. They need someone who can hit it from the outside and play tough defense for the coming season.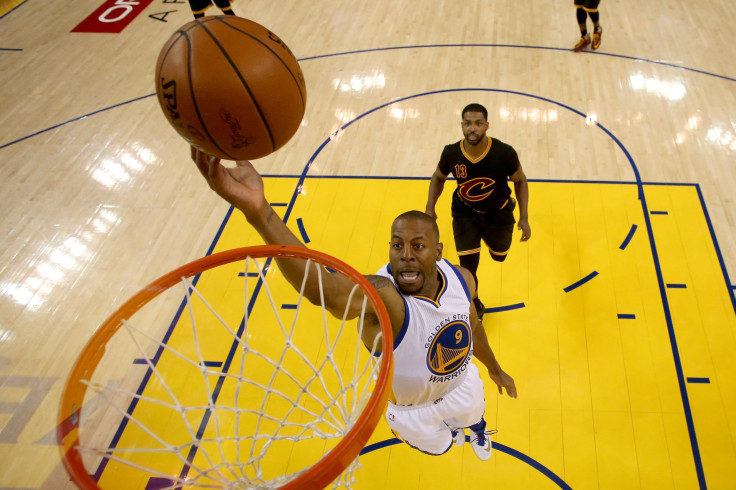 © Copyright IBTimes 2023. All rights reserved.