NBA Rumors: Wiggins Thankful T-Wolves Sent Him To Dub City
KEY POINTS
Wiggins is happy with his move to Golden State
Wiggins may be in better position to win NBA title
Wiggins needs to blend in well with Curry, Green and Thompson
In the eyes of many, Andrew Wiggins is a former top draft pick likely to join the ranks of busts. However, his stats hardly indicate that although he was unable to help the Minnesota Timberwolves get anywhere. That could all change soon with the Golden State Warriors.
As most know, the Dubs felt they get a gem of a player in Wiggins. The Canadian was acquired in that trade involving D'Angelo Russell. Most initially felt that the Dubs got the raw end of that trade. It did not take Wiggins long to prove to them that they were wrong. Not only is he a good offensive threat, but the 25-year-old also proved he could play defense. He was quick on his feet, making him a prized addition to the rebuilding Dubs.
Wiggins fills in a spot that used to belong to Kevin Durant. Though both are far apart in talent, the 2015 NBA Rookie of the Year has the luxury of time to evolve. Best of all, he is happy with the trade and believed a change of scenery was good. He is also aware of the things said against him, taking them all in stride, the Toronto Sun reported.
"I feel like it was time for a change and this is the best fit that could have happened for me, so I'm happy." Said he didn't lose any sleep over anything his critics said or wrote about him. Comes with the territory," Wiggins said.
Wiggins is one of the multiple young players who will get the chance to be part of the Dubs moving forward. Kerr will check if these new recruits can mesh in well with Stephen Curry, Draymond Green and Klay Thompson. Things may look dark now but a turnaround is expected by the 2020-21 NBA season. Curry is already back in action while Thompson is likely to return in the coming months.
With a complete and healthy lineup, there is no denying the Dubs will be back in contention. It was a difficult year for the Dubs with the exit of Durant, Andre Iguodala, and Shaun Livingston. Injuries also got in the way, adding to a string of bad luck that Warriors had to endure. With the original Big 3 and some former top picks like Marquese Chriss and possibly Dragan Bender, things are looking up for Dub City.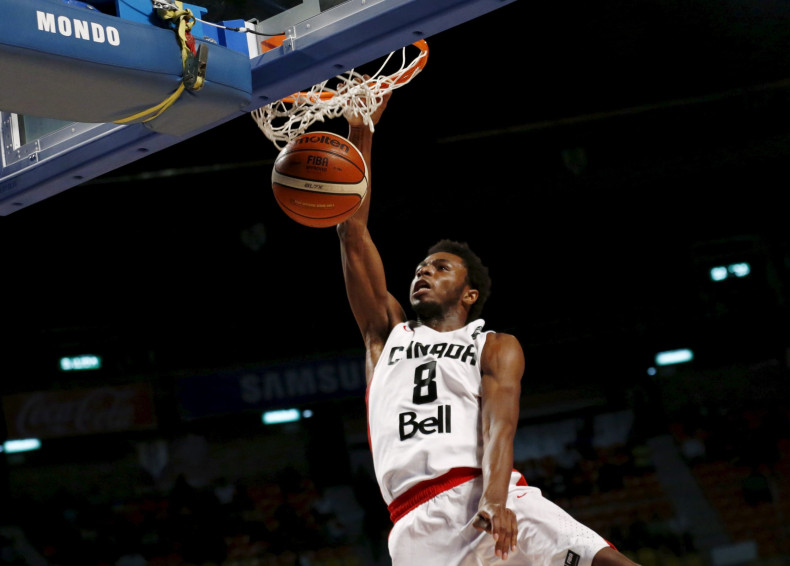 © Copyright IBTimes 2022. All rights reserved.