NBA Rumors: Clippers Planning Ahead, Eye Bulls Guard This Summer
KEY POINTS
Dunn could join Clippers next season
Dunn needs to recover from his MCL injury first
Dunn could get proper guidance from Doc Rivers
The Los Angeles Clippers know that they have big voids to fill heading into the next NBA season. A glaring need is a center although that could be temporarily plugged if they come to terms with free-agent Joakim Noah. But another position that needs addressing is the point guard role. Though the Clips managed to sign Reggie Jackson after he was bought out by the Detroit Pistons. But it remains the Doc Rivers needs more than one playmaker for insurance.
One target this summer is reportedly Kris Dunn of the Chicago Bulls, NBC Sports Chicago reported. The 25-year-old frequented the trade rumor mill the past months but no deal was done. The 5th overall pick of the 2016 NBA Draft has been struggling under Jim Boylen's system although he ended up playing anyway because of Chicago's player injury situation. Unfortunately, the 6-foot-3 cager ended up getting hurt as well. He suffered an MCL injury and will miss the remainder of the season.
Dunn is set to become a restricted free agent although the Bulls could extend a qualifying offer. But seeing how things are not going on that smoothly between him and Boylen, the chances of Dunn returning to the Bulls with him still as head coach is questionable.
In fact, Boylen mentioned in a previous post how Dunn needs to polish his game. The bright side is that he sees the guard doing so but patience is needed. There was a point where Dunn was demoted before the injury bug started plaguing the Bulls.
Before he got injured, Dunn was not exactly putting up decent numbers. He played in 51 games averaging 7.3 points, 3.6 rebounds, and 3.4 assists in 24.9 minutes of action. There is no word on when he would be able to resume basketball-related activities. Better yet, it remains to be seen if he will return in a Bulls uniform at all.
Under Clippers coach Doc Rivers, Dunn could finally evolve into the player that he should be. If Jackson stays on after the 2019-20 NBA season, he could also guide the young guard along the way. Despite being in the sidelines, Dunn is likely pondering his future. A lot of work needs to be done but he apparently cannot do that if he is not utilized properly.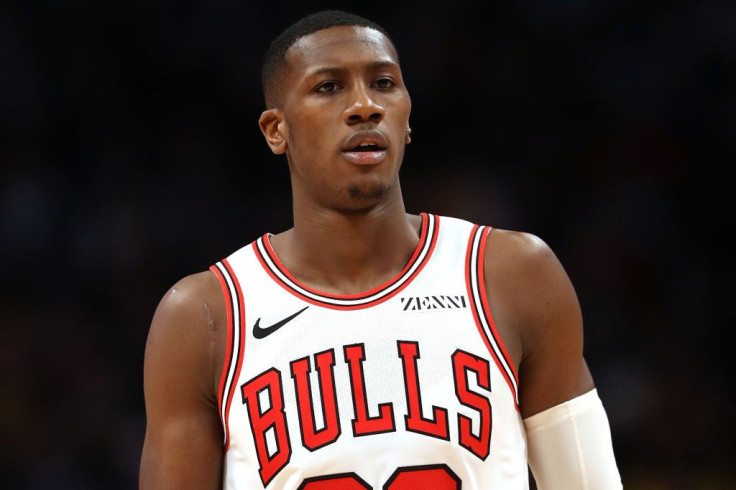 © Copyright IBTimes 2023. All rights reserved.