NBA Rumors: Wizards Fortunes Could Change With Great Wall Next Season
KEY POINTS
Wall doing well in rehab
Wall could make return next season
Wizards not rushing Wall to return
Unless they find a way to get a winning streak going, the Washington Wizards are better off planning for next season. Of course, anything can happen at this juncture. But it would take a lot such as seeing either the Brooklyn Nets or the Orlando Magic losing games in bunches.
Bradley Beal continues to carry the load for the Wizards and needs help. Guys like Davis Bertans and rookie Rui Hachimura are trying but their efforts have fallen short. One guy who could give be a game-changer is John Wall. As most know, the five-time All-Star continues to watch helplessly by the sidelines as he continues to recover from a torn Achilles tendon. He was last seen on the hardwood during the 2018-19 NBA season.
It has yet to be known when the top pick of the 2010 NBA Draft will return. But if the recent update on him is any indication, there is a fair chance he could be back in harness next NBA season. Washington Wizards general manager Tommy Sheppard responded on Reddit recently, providing a positive update on the 29-year-old guard.
"I've never seen him this motivated to make a full recovery. We see John scrimmage with the Go-Go, we see him at practice with the Wizards. And while the rust is still there, there's plenty of signs that point to a full recovery," Sheppard said.
It would be a big boost to see Wall back in action and join forces with Beal. Together, they form a lethal backcourt that could improve the chances of Washington in any season. With Wall out, the Wizards are missing out big numbers. The 6-foot-4 guard holds career averages of 19.0 points, 4.3 rebounds and 9.2 assists per Basketball-Reference.com.
Wall could be a great addition as early as now. The Wizards are struggling and recently dropped their last game. They need at least 6 wins and hope either the Nets or Magic sputter as the 2019-20 NBA season reaches its penultimate stretch.
Whether they make the playoffs or not this season, the fact remains the Wizards need to get Beal some help. If Wall returns, things are expected to be different. For now, the former Kentucky Wildcat should continue rehabbing his way to full health. Next season could be a different story for the Wizards.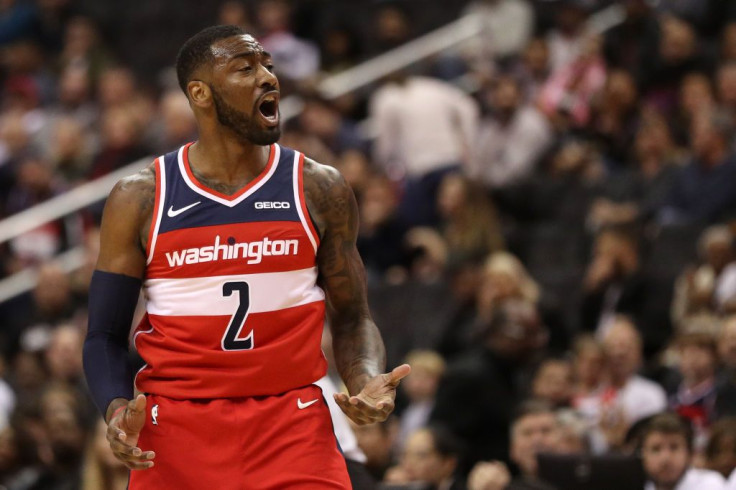 © Copyright IBTimes 2023. All rights reserved.