NBA Rumors: Zion Williamson Longevity Comes First, Losing Weight Strongly Urged
KEY POINTS
Williamson prioritizing longevity in the NBA
Williamson needs to lose weight or suffer more injuries along the way
Williamson is the only non-center in the five heavy players in the NBA
Zion Williamson is as good as advertised but his weight remains a critical issue. Being the third heaviest player behind Tacko Fall and Boban Marjanovic, there is no question that the top pick of the 2019 NBA Draft needs to shed off some weight if he wants to play pro ball continuously.
Currently at 284 pounds, Williamson is about the same weight as Nikola Jokic of the Denver Nuggets. Among the top five players in the NBA, he is the only one who is undersized and is not a center. Though most reason that Charles Barkley was able to survive with that frame during his prime, the NBA today is far different.
For now, all Williamson can do is heed the advice of the New Orleans Pelicans. He needs to think long-term and be made aware that longevity counts, ESPN reported. The good news is that the 19-year-old is listening, aware that all of this is for his own good. He sat out the game against their game against the Indiana Pacers but returned emphatically with a star-caliber performance against the Portland Trail Blazers, Yahoo Sports reported.
The minutes of Williamson for the Pelicans for the remainder of the season will be interesting. New Orleans currently sits at the 11th spot of the NBA Western Conference with a 23-31 win-loss card. With a string of wins, the Pels could catch the last bus to the NBA playoffs. However, they are likely to encounter rough sailing getting beyond the first round.
New Orleans could be tempted to field in Williamson and go beyond the managed minutes they have in place. But the risk behind that could be catastrophic, placing the former Duke Blue Devil's future at risk. Based on his showing against the Blazers, there is no denying that Williamson is a future star but adjustments are needed as far as his playing weight is concerned.
Williamson is likely to work on his weight problem by the summer. If he intends to play continuously and longer, he needs to burn some calories and reach the ideal playing weight for a 6-foot-6 individual. A look at multicare.org shows that someone who stands at that height would ideally have a weight ranging from 193 to 235 lbs. Doing the math, this means Williamson will need to shed off about 50 pounds or more to be at his optimum best. This could also help address potential injuries such as his knees, something that kept him from playing the earlier part of the 2019-20 NBA season.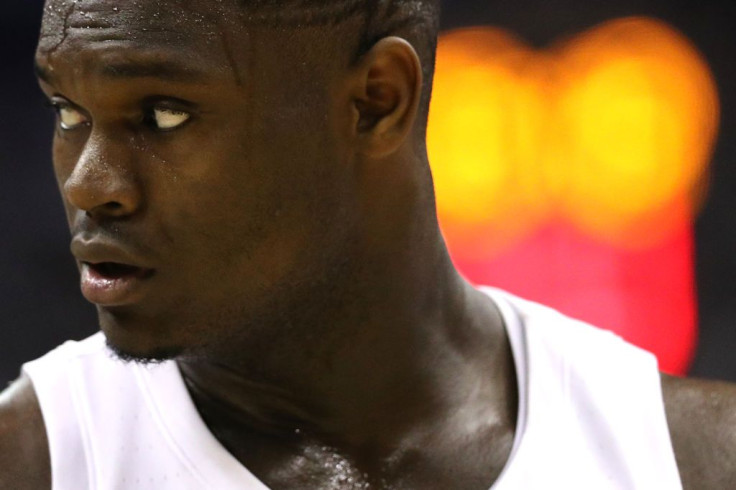 © Copyright IBTimes 2023. All rights reserved.