NBA: Shaquille O'Neal Says Kobe Bryant Was 'Like A Kid' During Unforgettable Playoff Moment
KEY POINTS
Shaquille O'Neal said there was a lot of respect between him and Kobe Bryant
O'Neal said his past beefs with Bryant were never severe
O'Neal described Bryant "like a kid" during unforgettable NBA Playoffs moment
Los Angeles Lakers legend Shaquille O'Neal said Kobe Bryant was like a "little seven-year-old" kid during one of his best NBA Playoff moments with his late former teammate.
During the Lakers' reign in the early 2000s, it was frequently reported that Bryant and O'Neal didn't get along well as co-stars. In fact, a former NBA player revealed that there was a time when "Shaq" almost KO'd Bryant in a heated argument during a team practice.
But ultimately, the "Shaq and Kobe" duo was mostly remembered for their NBA achievements. In a recent interview for Oprah's Master Class, O'Neal talked about his true relationship with the late NBA legend.
According to Shaq, his past beefs with Bryant were never severe as opposed to what the media portrayed it to be. The dominant big man also said there was a lot of "respect" between them and they were accomplished a lot together because of that. This includes winning three consecutive NBA championships for LA, Basketball Network reported.
"A lot of people ask me if I would change the way me and Kobe. No. We did what we were supposed to do. We won three in a row. We went to the finals four out of five years, and it doesn't get better than that. We both definitely respected each other," O'Neal said.
In memory of his late championship partner, O'Neal recalled one specific moment during the NBA Playoffs when he knew the respect between him and Bryant was genuine.
Based on Shaq's recollection, it was game 7 of the 2000 western conference finals against the Portland Trail Blazers and they were down by 15. Along with Bryant, they led the team and made a historic comeback in front of their home crowd. As time winds down, Bryant threw an alley-oop to O'Neal to give the Lakers a five-point lead and seal the win. The said alley-oop play became one of the greatest NBA playoff moments in history and widely regarded as the beginning of O'Neal and Bryant's reign.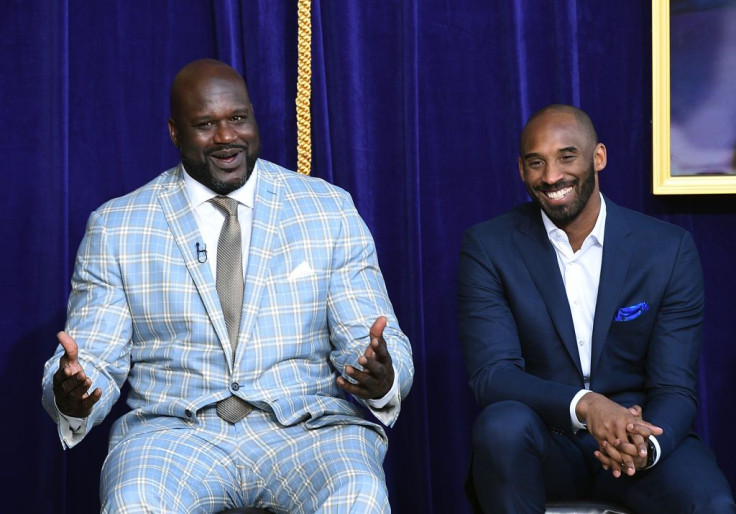 But for O'Neal, what was more memorable was how Bryant celebrated the win. As per the Hall of Famer, Bryant couldn't contain his excitement and jumped in his arms "like a seven-year-old" kid.
"He crosses up Scottie Pippen and catches eye contact with me and throws it super super high. I have to go up and get it, throw it down, and put us up by five. I know we are going to win and that we are going to the finals. After we win the championship, who jumps in my arms? Kobe Bryan. Like a little seven-year-old, who's dad, came home from the military and surprised him, so he jumps on him," O'Neal described.
© Copyright IBTimes 2023. All rights reserved.