NBA Standings 2020: Golden State Warriors, New York Knicks, Atlanta Hawks Have Worst Records
When the NBA originally scheduled the Golden State Warriors (10-38) against the Boston Celtics (31-15) to be broadcast on TNT Thursday night, the league likely thought it would be getting a matchup between two playoff teams. Instead, the defending Western Conference champions are far out of the postseason race, even before the All-Star break.
Without Stephen Curry and Klay Thompson for just about the entire 2019-2020 season, Golden State is at the bottom of the NBA standings. The Warriors have the worst record in the sport, and there is significant separation between themselves and the other teams in the West that won't make the playoffs.
The Warriors are four losses away from guaranteeing themselves a losing season. As the West's No.15 seed, Golden State is 5.5 games behind the No.14 Minnesota Timberwolves (15-32). The No.13 Sacramento Kings (17-30) are 7.5 games better than the Warriors.
Golden State is 14 games out of the eighth seed. They trail the No.1 Los Angeles Lakers (36-10) by 27 games.
The Warriors led the NBA with an average of 64 wins over the last five seasons.
The Atlanta Hawks (12-36) are two games better than the Warriors and have the worst record in the East. The Hawks are a half-game behind the New York Knicks (13-36) and one game behind the Cleveland Cavaliers (13-35).
No players from the Knicks, Cavs or Warriors will be in the All-Star Game. The Hawks don't only have an All-Star selection, but they've got one of the starters.
Trae Young will start in the East's backcourt alongside Kemba Walker. The second-year player is third in the NBA with 29.2 points per game and second with 9.0 assists per game.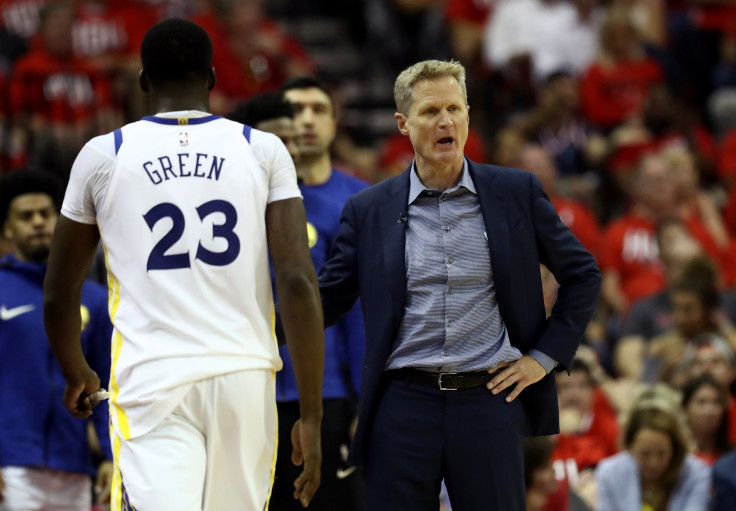 © Copyright IBTimes 2023. All rights reserved.