NBA Standings 2021: Warriors, Bulls Could Fall Out Of Play-In Tournament
A pair of teams with playoff expectations are dangerously close to not even making the play-in tournament. The Golden State Warriors (23-27) and Chicago Bulls (20-28) are clinging on to the No. 10 seed in their respective conferences.
Golden State is only a half-game ahead of the No. 11 seed New Orleans Pelicans (22-27) in the West standings, following the team's seventh loss in eight games. Chicago is just 1.5 games ahead of the No. 11 seed Toronto Raptors (19-30), snapping a six-game losing streak Sunday.
"It's tough," Warriors guard Stephen Curry told reporters Sunday, following a 117-111 loss against the Atlanta Hawks. "Keep it real; we all had higher expectations for where we were supposed to be this season. And guys want to outperform; when they go out there, they want to exceed the expectations for themselves, for the coaching staff, whatever it is. And when it doesn't happen, it's frustrating."
Curry has been one of the NBA's best players during the 2020-21 season, averaging 29.4 points, 5.5 rebounds and 6.0 assists per game. It hasn't translated to a winning record for the Warriors, who are without star guard Klay Thompson for a second straight season and relying on several unproven players.
Earning a playoff spot in the regular season is likely no longer an option for Golden State. The Warriors are 7.5 games behind the No. 6 seed Portland Trail Blazers (30-19). The No. 7 seed Dallas Mavericks (27-21) and No. 8 seed Memphis Grizzlies (24-23) continue to create separation between themselves and Golden State.
The regular season ends on May 16. The No. 7 and No. 8 seeds in each conference will enter a play-in tournament with two chances to win one game and punch their ticket to the postseason. The No. 9 and No. 10 seeds in each conference will have to win two straight games to make the playoffs.
Chicago plans to be in the playoffs after making the biggest deal at the March 25 trade deadline. The Bulls acquired Nikola Vucevic, putting an All-Star alongside guard Zach LaVine. Sending this year's first-round pick and 2023 first-rounder to the Orlando Magic (17-33), the Bulls have pressure on them to climb up the standings.
That hasn't happened since adding Vucevic. Chicago had lost six games in a row until it defeated an injury-riddled Brooklyn Nets (34-16) team.
The Bulls trail the No. 8 seed Boston Celtics (25-25) by four games and the No. 6 seed Charlotte Hornets (25-24) by 4.5 games. The No. 4-12 seeds in the East are only separated by six games in the loss column.
Chicago hasn't reached the playoffs since the 2016-17 season.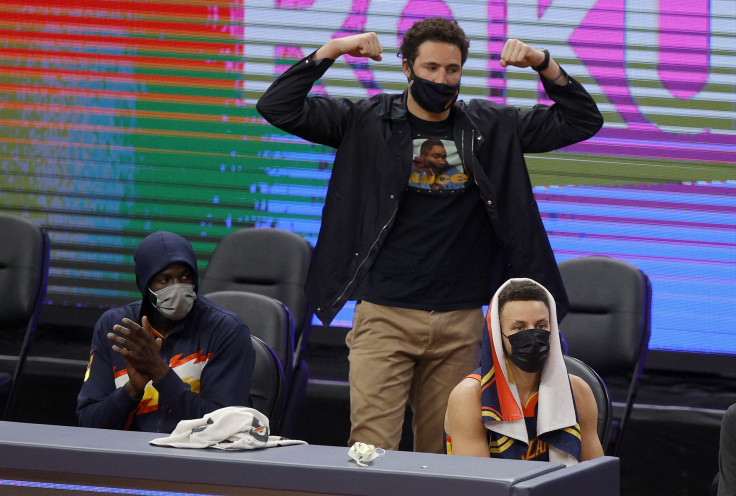 © Copyright IBTimes 2023. All rights reserved.