NBA Trade Rumors: Bulls Considering All-Star Center But Need To Play Numbers Crunch
KEY POINTS
Andre Drummond could be a perfect addition as the Chicago Bulls eye to enter the playoffs this year
The Bulls need to figure out how to match Drummond's $28.7 million contract with the Cavs
Otto Porter Jr. and Wendell Carter Jr. could be used as bait to acquire Drummond
The Cleveland Cavaliers continue to wait on pitches for Andre Drummond as the NBA trade deadline nears.
There are several teams who could use the services of the All-Star center, but the main issue is his fat $28.7 salary. The latest NBA team linked to the 6-foot-10 center is the Chicago Bulls.
In a report from Shams Charania of The Athletic, the Bulls are a team allegedly interested in the two-time All-Star. But like most teams, the money stands in the way.
For Chicago, there is a player they could include in a trade. Otto Porter Jr. is making about $28.5 million this season, something that could match numbers.
However, he has hardly played this 2020-21 NBA season due to an injury, not to mention owning a deal that will expire at the end of this season.
The 28-year-old has played in only 16 games this season averaging 11.6 points, 6.3 rebounds, and 2.0 assists 23.3 minutes of action per Basketball-Reference.
However, dealing Porter alone may not cut it. If the Bulls are determined, they need to sweeten the pot. Wendell Carter Jr. could be a sensible addition although the cager has been struggling from injuries as well.
If Porter and Carter are part of the deal, a kicker could be a future pick. Drummond was acquired giving up only a second-round pick, so it is something that the Cavs may consider.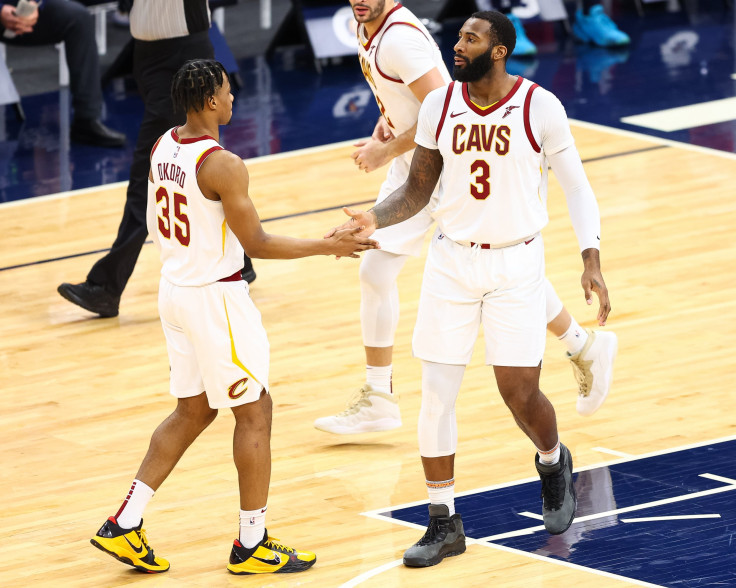 The Bulls would get even more formidable if they are able to acquire Drummond from the Cavs. They badly need a center and have been trying to address it with make-shift moves. That includes having players like Lauri Markannen and Thaddeus Young play the slot position although this is not something that head coach Billy Donovan can bank on forever.
As of this writing, the Bulls are 16-18 in the NBA Eastern Conference, just half-a-game behind the Charlotte Hornets.
Compared to previous seasons, the Bulls are in a good position to make the NBA playoffs. Zach LaVine has been carrying most of the load, so adding Drummond could improve their chances of finally making the postseason wars since the 2016-17 NBA season.
© Copyright IBTimes 2023. All rights reserved.