NBA Trade Rumors: Chicago Bulls May Shop Jabari Parker Soon
Chicago Bulls player Jabari Parker, a former NBA top pick, could be the next big name available with the Dec. 15 trade deadline fast approaching. The Chicago Bulls continue to struggle, but the reason behind his eventual departure could be tied up to his current deal.
As pointed out by ESPN, Parker was signed to a two-year $40 million deal last summer. He started the season as the team's sixth man, but he would eventually be bumped up to the starting unit when the injury bug bit into the Bulls' roster. He then took the power forward spot, the position he has actually been playing in the past years with the Milwaukee Bucks.
But now that Lauri Markannen is back in harness, Parker was relegated to the bench role once more. Although this may be seen by most as minor since the 23-year-old did start the season off the bench, it does send off mixed signals on his future with the ballclub.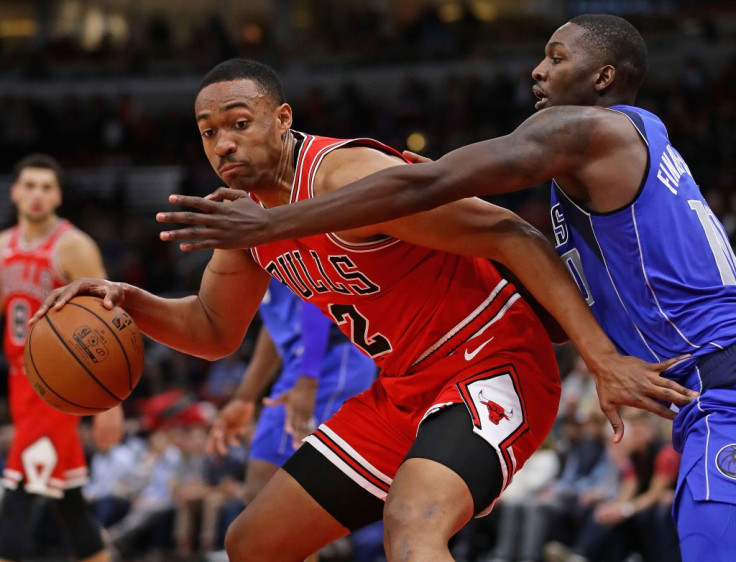 For one, the Bulls may end up not exercising the team option on his current deal. Parker was taken in when Chicago still had Fred Hoiberg calling the shots. Jim Boylen took over head coaching duties ever since Hoiberg was dismissed, meaning the franchise now finds itself adapting to a new philosophy and direction.
There, however, comes a twist. As mentioned in a previous post, the Bulls seem to be in a state of turmoil, with some players left disgruntled by Boylen's extreme antics. The 53-year-old reasoned that this was how things were done in San Antonio when Boylen served under Gregg Popovich, but some singled out the difference -- pointing out that he is no Coach Pop.
On Parker, Boylen added that he has already spoken to the second overall pick of the 2014 NBA Draft and that the two-time Illinois Mr. Basketball awardee had taken everything in stride.
"Jabari has been great," Boylen said. "He understands. Jabari wants to make it about helping the team win. And that's what I've asked him to do."
But the real question is whether or not Parker is part of the Bulls' plans moving forward. Better yet, many are interested to find out if Boylen's tenure with Chicago is safe. The Bulls, currently dead-last in the Eastern Conference with a 6-23 win-loss record, are undergoing turbulent times. They may end up moving some players, one of which could be Jabari Parker --hinting at a potential major overhaul coming soon.
© Copyright IBTimes 2023. All rights reserved.
FOLLOW MORE IBT NEWS ON THE BELOW CHANNELS