NBA Trade Rumors: Jamal Crawford Possibly Headed to the Nets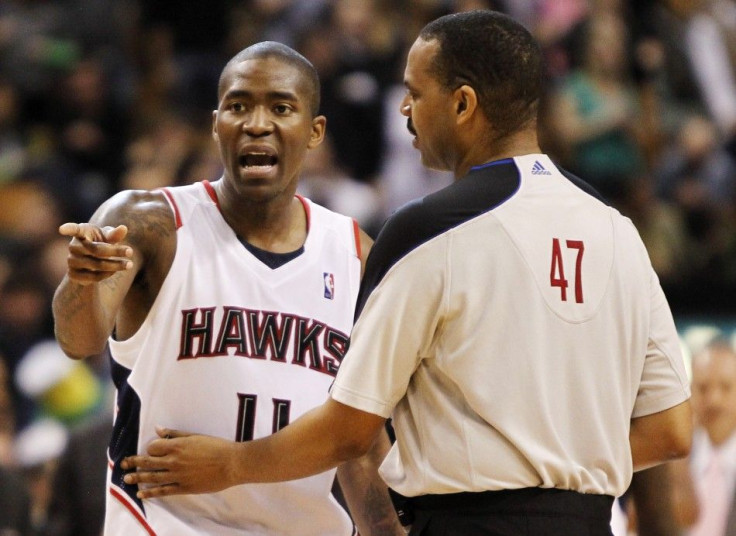 With Dwight Howard off the market, the Nets are looking for other ways to improve their roster.
Jamal Crawford has been on the market for a while, and the Blazers seem determined to trade him.
Crawford has been unhappy since signing a contract with Portland in the offseason. Recent reports say the guard and teammate Raymond Felton have been leading a mutiny, in order to try to get head coach Nate McMillan fired.
Rumors have had Crawford being moved to the Lakers, but now it seems he may be headed to New Jersey.
The Nets are desperately trying to make a move to surround Deron Williams with good players.
Williams will be a free agent in the offseason, and many have felt that the point guard would only stay with the Nets if Dwight Howard joined the team. It seems like Howard will be with the Magic at least for another year, and Williams could be looking to go elsewhere if the Nets don't improve.
Adrian Wojnarowski of Yahoo Sports says the Nets are calling multiple teams, trying to upgrade their club, and Crawford has become a primary target.
Landing Crawford alone probably won't be enough to convince Williams to stay. He has only started five games this season and isn't considered to be one of the league's best players.
Crawford is averaging 14.2 points per game this season on 40.6 percent shooting from the field.
© Copyright IBTimes 2023. All rights reserved.