NBA Trade Rumors: Lakers Among Teams Interested In Pursuing Pacers Swingman
KEY POINTS
The Lakers are among teams pursuing a recovering Jeremy Lamb from the Pacers
Lamb has been getting sparse minutes with the Pacers due to a crowded rotation
The Lakers will need to come up with a package to acquire Lamb from the Pacers
The Los Angeles Lakers have little budget to work with to add pieces to their roster.
Trades can happen, but the ones likely to be let go are the players who have underperformed and do not carry a hefty value.
One name that has cropped up is Jeremy Lamb of the Indiana Pacers.
With the team allegedly considering a reset with top stars on the block, the 29-year-old guard-forward is an overlooked player that has drawn interest from at least four teams.
According to J. Michael of the Indianapolis Star, the Lakers are one of those speculated four teams. The only other team mentioned was the Charlotte Hornets.
He pointed out the fact how the Pacers rotation has gotten cramped, especially with Caris LeVert's arrival.
Aside from that, the 6-foot-5 cager is in the final year of a three-year deal worth $10.5 million which means he is set to become a free agent in the summer.
There is no doubt Lamb could be a potential lift to the Lakers.
A look at his career averages shows that the native of Virginia owns averages of 10.3 points, 3.7 rebounds, and 1.6 assists.
He also owns a 44.3% clip from the field and 34.6% from beyond the arc. His playing time has dramatically dipped this season, getting only 13.9 minutes of action from the usual 20+ in his career.
Should Lamb join the Lakers, he is unlikely to get heavy minutes unless he unfurls a solid performance that would merit a longer time on the court from head coach Frank Vogel.
But the concern is his health.
Lamb was sidelined for the latter part of the 2019-20 season after suffering a torn left anterior cruciate ligament, a torn lateral meniscus, and a lateral femoral condylar fracture in a loss to the Toronto Raptors.
This is another reason why he has not been getting much playing time aside from needing to battle for minutes with LeVert among others.
But before anything else, the salary issue is the main stumbling block. Hence, only a fire sale would give the Lakers a chance to snag him and add more shooting depth in the wings.
The NBA trade deadline will be on February 10, meaning the Lakers and other teams interested in Lamb have roughly two months to whip up a trade for the 12th overall pick of the 2012 NBA Draft.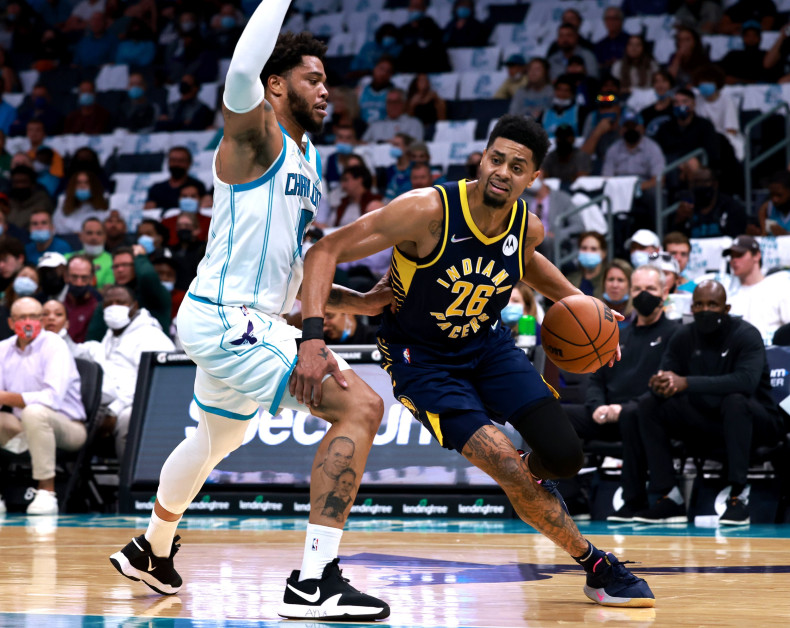 © Copyright IBTimes 2022. All rights reserved.