NBA: Warriors Finding Ways To Manage Financial Turmoil, Plan To Infuse New Capital
KEY POINTS
The Golden State Warriors already trying to find ways to survive in the next NBA season
Majority owner Joe Lacob is looking into infusing more capital to the Dubs
The Warriors are expected to experience heavy losses with no fans watching games
NBA clubs will have to find a way to deal with financial obstacles with the COVID-19 pandemic still ongoing. Teams currently participating in the NBA bubble league will have to deal with that reality once this season over. But for teams like the Golden State Warriors, the planning starts now.
The Dubs will have one of the highest payrolls next season and will need to start planning as early as now. With revenue from gate receipts likely to affect their finances, majority owner Joe Jacob is already starting to find ways to keep the Warriors' finances afloat.
One of the plans Lacob has in mind is considering deals. The Warriors owner has informed other owners that he is considering a deal with Goldman Sachs, ESPN reported. If it pushes through, they could raise as much as $250 million to help cover the team's expenses.
This is a move that can help address payroll problems that lie ahead. With players like Stephen Curry, Klay Thompson, Draymond Green and Andrew Wiggins accounting for at least $22 million next NBA season, added capital could help keep the team payroll intact.
Golden State stands to lose 80% of its income from games, where they make roughly $5 million in one home game. This is higher compared to other teams' earnings. With no fans in the stands for at least in the early goings, that would be a considerable loss in revenue for the Dubs. Thankfully, the Warriors can strike deals and hopefully get through these unfortunate times.
"The Warriors can raise money that a lot of teams can't," an unnamed team president said. "Good for them. If our team was in that situation, we may have to trade players to deal with it."
The Warriors have the luxury of addressing these problems as early as now since they were among the first teams eliminated. Other teams are likely to struggle once they get the chance to sit down and get a better perspective regarding what to expect for next season.
Aside from current payroll woes, there are other things that will be affected, including the impact it would have on free agency and the NBA Draft. Some teams could end up selling their picks or assets just to make it through the COVID-19 storm, NBC Sports reported.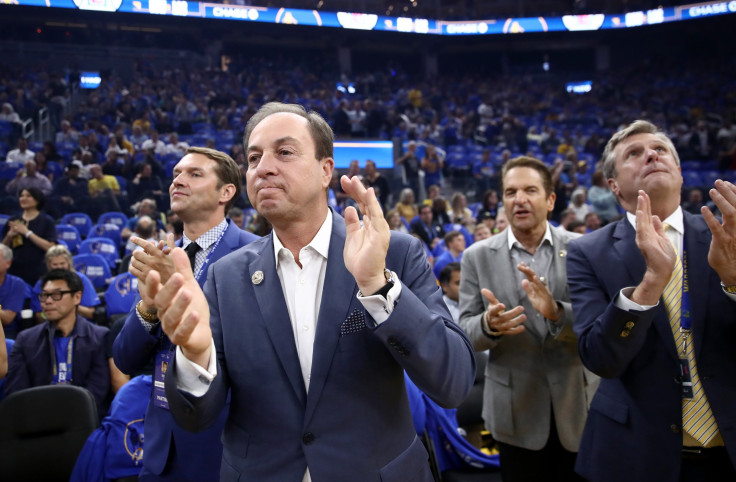 © Copyright IBTimes 2023. All rights reserved.