NBA's Participation In Tokyo Olympics Is Uncertain Following Potential Scheduling Conflicts
The NBA's restart is going as well as the league could've hoped, but there are still plenty of unanswered questions for professional basketball during the coronavirus pandemic. The scheduled start of next season is only a few months away, and circumstances could alter the plans of the world's top players.
Among those changes might be participation in the Tokyo Olympics, which have been postponed for a year. The July 23, 2021 Opening Ceremony could conflict with games during the 2020-2021 NBA season.
For now, the NBA plans to begin next season on Dec. 1. The decision was made in part to allow players to compete in the Summer Olympics, though the start date remains tentative and could be moved based on a number of factors.
Next season could be delayed for months if it means having fans in attendance for every game, according to ESPN's Adrian Wojnarowski. The league might lose around $500 million, according to an estimation by NBC Sports, for finishing the current season in empty venues.
An NBA season that starts in February or March almost certainly would not be completed before the end of July.
There's a possibility that the league could follow the NHL and have a break in the season so players can compete in the Olympics, according to Wojnarowski. Owners, however, have little motivation to agree to such a stipulation, considering the injury-risk to players and the fact that teams don't receive any portion of the television revenue for Olympic games, Wojnarowski reports.
When the Olympics were officially moved to next summer in March, ESPN reported that the announcement was a relief for USA Basketball because there was a chance the Games were going to be rescheduled for early 2021. That was before the NBA announced the season would restart in July and conclude in October.
The NBA is considering several scenarios for next season, including playing games in a few regional sites.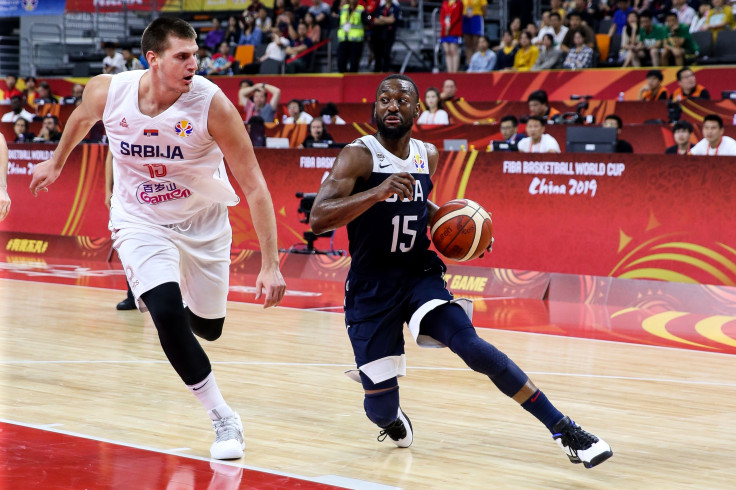 © Copyright IBTimes 2023. All rights reserved.