NCAA Athletes Need Education On Long Odds Of Making Pros, Study Finds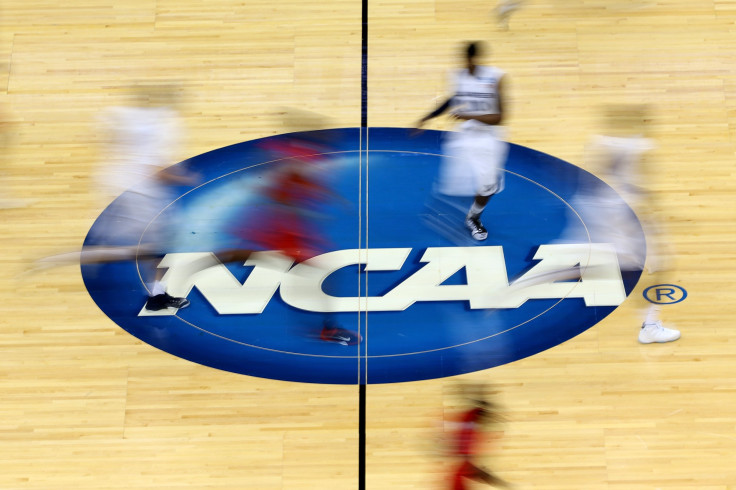 A study from the University of Texas at Dallas released Wednesday found that NCAA athletes need a better education about the long odds of playing sports professionally and the importance of academics. Overall, the study -- published in Social Science Quarterly -- found that student-athletes with lower GPAs said "viewed themselves as athletes more than students, thought about their sport more than academics and expected a professional or Olympic career (excluding Division III student-athletes)."
The UT Dallas study analyzed how various factors affected academic performance using surveys from 19,000 male and female student-athletes at 1,100 colleges and universities in all three NCAA divisions.
"Just 3 percent or less of all student-athletes will play professionally or compete in the Olympics," Dr. Kurt Beron, one of the study's authors and a professor in the School of Economic, Political and Policy Sciences at UT Dallas, said in a statement. "But almost a quarter of Division III student-athletes think there's a chance they will play professionally and the percentage goes up for Divisions I and II."
Despite the long odds, a perhaps surprising number of NCAA athletes feel they have a good shot at turning sports into a career. In men's basketball -- the NCAA sport in which expectations are highest -- a full 76 percent of Division I athletes felt they had a chance at playing in the pros, according to an NCAA survey. Forty-eight percent of D-II and 21 percent of D-III men's basketball players felt they had a chance to play at the next level. This despite the fact that just 1.2 percent of college players get drafted into the NBA.
The study by UT Dallas found that athletes across all three divisions faced similar academic struggles because of a focus on athletics and that coaches can play a negative role in the process by pushing less rigorous classes.
"When student-athletes choose a major because they think it's easier, that may lead to a lower GPA," said Dr. Alex Piquero, a co-author of the study, in a statement. "It's not surprising that coaches have a lot of influence on these kids' lives. But students also can benefit from more support on the academic side."
Despite the struggles of some student-athletes, the NCAA has reported that, overall, student-athletes in Division I graduated at a higher rate than the student body at large. A recent Gallup-Purdue Index study found former student-athletes were more likely to thrive in post-grad life.
© Copyright IBTimes 2023. All rights reserved.